Bluebottle's Buried Blog
Created | Updated Jul 18, 2010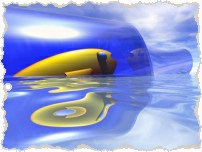 Eight years ago, Bluebottle along with his then girlfriend (now wife) Eccles, also known as Fish Killer and friends Peregrin and Roasted Amoeba, attended an aquatic aircraft display in Southampton. He started to write a report for The Post about it, but before he finished, tragedy struck. A computer malfunction infiltrated the file, corrupting it and, so Bluebottle believed, leaving it unrecoverable.
Recently, eight long years later, a more experienced and wiser Bluebottle stumbled upon the remnants of this buried and neglected Post Report whilst looking for something else, and is now, for the first time, sharing it with The Post, where it belongs.

On Sunday the 4th of June 2002, the 60th Anniversary of the start of the Battle of Britain, one of Britain's largest free air displays took place over Southampton Water, near Southampton, Hampshire, UK.
Southampton was the birthplace of the Spitfire, which along with the Hurricane, was the saviour of Britain during the war. It was in Woolston's Supermarine Headquarters on the Itchen River that the early Spitfires were built, and they first flew from Eastleigh (now Southampton) Airport. Southampton was also the world's home of the Flying Boat. The very first scheduled international seaplane service began in Southampton with British Marine Air Navigation in 1923, which in 1924 became Imperial Airways, and flying boat service continued in Southampton until the world's last major flying boat airline, Aquila Airways, ceased in 1958. To commemorate both its connections with Spitfires and Seaplanes, Seawings 2000 was a free show and air display performed for the people of Southampton.
Flying Boats
Several Flying boats took part, and actually landed on Southampton Water, for the first time since 1958.
Grumman Albatross
The Grumman Albatross is a twin-engine flying boat, and the one taking part was built in 1955, and is a short wing Albatross. It flew search and rescue missions for the American Navy until 1967, and was used in both the Korean and Vietnam wars.
Grumman Goose
Older than the Albatross, the Goose is a twin-engine flying boat built in 1945, although the first one was built in 1937. It was used by both the American Coastguard and Navy in the Second World War, and of the 345 built, only a few have survived and are airworthy.
Piaggio Royal Gull
The Royal Gull, a multiengine flying boat, was first built in 1949, but the one at Seawings 2000 was built in 1956. Only 63 Royal Gulls were built, yet owners of the plane included King Farouk and Aristotle Onassis. Of the 63 built, the one at Seawings 2000 is the only airworthy one in the world, although six more have survived.
De Havilland DHC-2 Beaver
The Beaver first flew in 1947 and almost immediately proved successful, and was one of Canada's greatest ever planes. Over 1,600 seaplanes were built and exported to over 62 countries, used for a variety of roles from Military and ambulance duties to transport, spraying insecticides, and aerial photography. The one at the air-display was built in 1958.
Other Aquatic Aircraft
Another plane at the display was the Twin Bee – a very unusual-shaped flying boat with twin engines. A Canadair CL 415 fire fighting flying boat was expected to perform a water-bombing display over Southampton Water, but sadly, water conditions prevented it.
All the flying boats circled over and landed on Southampton Water; the largest number of flying boats for many years.
Hovercraft
As well as standard flying boats, a hovercraft, which is quite literally a boat that flies, or hovers, over the waves, was on display as well. It
And that is it. That's as much as I wrote, as far as I got. There were other aircraft shows that took place, including a large display of Tiger Moths flying in formation as well as an English Electric Canberra. Hopes to have a record-breaking number of Spitfires flying sadly were dashed by weather conditions. I also remember that a Harrier hovered about 10 feet above Southampton Water, creating a giant water bubble.
I can't really remember much more of what happened as it was so long ago, and I have a sneaky suspicion that my wife threw the souvenir programme away on one of the occasions we've moved house since. I looked at the photos I took, but that was in the days before I went digital, and even before my first SLR, so I didn't take many pictures, and many of the ones I did take are of grey blobs by a blue sky, which doesn't help me remember what aircraft they were.