The Vice's Advice: Anniversaries
Created | Updated Aug 8, 2018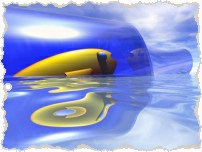 Anniversaries always seem to attract people you thought had long gone
and would never see again. The strange distantly related uncle who no-one
knows exactly how he fits into the family tree; the school bully who you
never wanted to see ever again, but now that you have you're quietly
satisfied that he is now fat and balding. These are the experiences of the
anniversary – for no anniversary can be complete unless it is also a
reunion. And no reunion ever goes by without the old bloke in the corner
that no-one listens to going on about the good old days, and how when he
was a lad this were nowt but fields. Well, as H2G2's first elected Vice
President, for this 10th Anniversary special, it's my honour and duty to
be him. After all, H2G2 is all about hitch-hikers, and hikers should be
entitled to ramble.
Ten years ago, I remember the very first edition of the H2G2 Post. I
remember it quite clearly, as I had absolutely nothing to do with it. I
was a researcher who had been on H2G2 half a year already, and when the
first edition came out I read every article on the weird pop-up screens,
mainly to see if I was mentioned. Surprisingly, not only was I mentioned,
but the woman who now, ten years later, is my wife, was too – both of us
in the gossip column1! However, in later issues I did
contribute to the Post,2, and I always enjoyed the conversations and
confidence boost that the Post allowed me to go on and on about anything
created.
What does The Post Mean?
Lacking any inspiration what to write next about the Post, I've decided
to look up what my dictionary says about the word 'Post' – and how its
meaning relates to our favourite H2G2 newspaper. First – a post is a piece
of timber or stick – yep, that applies as the Post has managed to stick
around for ten years.
Second, to post is to announce something – and yes, the announcements
the Post has made have kept us posted and had a major impact – the
announcement I most clearly remember is how, in May 2001, the Post
announced the death of Douglas Adams. However, the Post has also announced
happy events such as H2G2 meet-ups, where I met face-to-face people I
consider friends. Sadly, I have lost contact with many of them, but I am
hoping to catch up again – and where better to post a message on H2G2 than
in the Post itself?
A Post is a place of duty – and the writers of the Post have felt a
purely voluntary duty to keep us informed and entertained, even though it
is often phenomenally hard work. I cannot imagine how much time in total
everyone who has contributed to the Post, frequently behind the scenes
unnoticed, spent in the last ten years making each issue ready for us, the
readers, on time, without being postponed. A post, such as a sentry post,
is often on the frontier – and again I think that this applies to the
writers and editors of the Post who have, always, endeavoured to keep
ahead and keep our interest.
And of course, 'post' means after. I remember H2G2 pre-Post and
post-Post, and it is without doubt that the introduction of the Post has
given H2G2 a sense of community that, though present before the Post,
lacked opportunity for expression. Celebrating ten years of the H2G2 Post
means celebrating ten years of the community spirit that the H2G2 Post has
brought and fostered.
And so, as post-script, on behalf of all the old H2G2 researchers
and Post writers who have been and gone, I would like to propose that we
toast the Post.
1
Make of that what you will.
2With, among other rubbish, my 'Vice's
Advice' and 'Hiking Through H2G2' columns and the 'So Long, And Thanks For
Laughing' jokes.