The Vice's Advice
Created | Updated Dec 2, 2009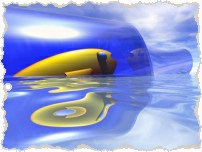 Hitchhiker in Space.
Anyone on h2g2 who has not spent the last few days glued
to the news with interest should be ashamed. For Dennis
Tito, the American millionaire who, instead of building a
Millennium Dome

spent £15,000,000 or $20,000,000, has
become the first true Hitchhiker to the Galaxy.
Like many hitchhikers, his trip was essentially
sightseeing. Also like hitchhikers, his presence on the
International Space Station was not approved by all.
Indeed, it is well documented how NASA, Basil Fawlty-like,
not only loudly disapproved of their interfering guest, but
warned that he'd pay for anything broken.
What is not so well known is that Caulkheads believe
that Dennis Tito went to the International Space Station
because he could not afford a trip to the Isle of Wight.
People who have calculated the pence-per-mile cost of the
odyssey have concluded that it cost a little over £4 per
mile, whilst costs to travel the between 5 and 12 mile
distance from the mainland can be as much as £13 per
mile.
This
confirms what Islanders already know - not only is the Solent the most
expensive waterway, mile per mile, in the world, it also costs more to travel
there mile-per-mile than any where else back-packed by
man.
The moral of the story? Although wealthy Californian
tourists are able to oppose NASA and get into Space, no-one
yet on Earth has the power to defeat the Mainland Ferry
giants, Red Funnel and Wightlink.
Unrelated BBC Links
Did Dennis Tito pose for any holiday snaps with
Daleks? Find out at the Dalek Photo Album.

Will Dennis Tito be the first American tourist on
Mars? Find out at the News page thingy.

What would Dennis Tito have done if he had been an
American tourist hoping to go to the moon 2000 years ago?
Find out more about Colchester.