News From New Zealand
Created | Updated Jun 22, 2003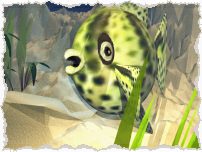 Neil Finn and Friends
There is something faintly ludicrous, superfluous, ostentatious even, about the line-up when Neil Finn and his circle of very accomplished friends take to the stage.
'It's looovely to be here'

says Johnny Marr, ex-guitarist with the Smiths - the Smiths! - turning to Neil and grinning from underneath his shaggy rock mullet.
'Thanks'

says Neil, grinning and turning to Ed O'Brien, guitarist with Radiohead - Radiohead! - who is slouching in khaki slacks, and grinning, a little red guitar slung casually over his shoulder.
Chummy banter over, They rip straight into 'Seven Worlds Collide', with vocal harmonising from abundantly talented Los Angeles import Lisa Germmo (sings like an angel, plays violin, keyboards, guitar) and bass-playing from Sebastian Steinberg, who sometimes gigs with Beth Orton. Oh, and look, there's Phil Selway, hairless, also from Radiohead, banging away at the drums. The super-band of six pulsates with confidence: there'll be no bum notes with this lot.
In a relaxed session, more like a cosy fireside jam than a conventional concert, they reel off the Finn back catalogue from Split Enz and Crowded House days through to the later solo material, including songs off Neil's new album, One Nil. An astonishing number of tracks are massive, singalong hits; even the new stuff sounds vaguely familiar. Brilliant and enchanting rock moments are in abundance.
One of the funniest is when Neil has a crack at Marr's 'ex-wife', Morrissey. They start playing a Smiths riff before dropping it and calling it the first 'train wreck' of the night.
'That's why the band broke up'

Marr explains to the audience,
'cos we used to write songs like that.'

But then they launch into 'There Is a Light That Never Goes Out' and Neil does a stunning imitation of Morrissey's depressing lilt as he belts out the wrist-slashing lyrics.
The weird and wonderful celebrity Karaoke continues when Eddie Vedder, grunge-king singer with Pearl Jam - Pearl Jam! - takes the mike. Vedder, who now has odd, fluffy hair, gets to sing some of his own material, most notably the stonking 'Better Man', but curiously he also wraps his blood-letting, beautifully brutal vocal cords around old Split Enz anthems 'Stuff and Nonsense', 'I Got You' and 'History Never Repeats'. He is backed, for the last two, by the high-energy Betchadupa, the band fronted by Neil's son Liam, and the four teenagers are clearly chuffed to rock out with a hero such as Vedder.
I couldn't help but wonder if the baby-boomers nodding away to Vedder in the dress circle were the same parents who had ordered their children to 'turn down that awful Pearl Jam racket' in the early 90s. They likewise tolerate - and actually seem to enjoy - the wall-of-noise, dirty guitar-feedback interlude propagated later on by Marr and O'Brien. This surprising piece of grinding post-rock is one of the best bits of the show.
Somewhere in there is a giant Radiohead riff struggling to get out of O'Brien's guitar. I'm sure I hear fragments of 'Paranoid Android', but Marr and Finn are likewise going for it. This is the only time that O'Brien, a very tall chap, looks even vaguely taxed. Alas, without any Radiohead tracks in the set to show off to, his talents are sadly wasted. If only Thom was Neil's friend, too ...
The hard-rock mood continues with Pearl Jam's 'Not for You', a blinding reminder of why we loved grunge in the first place. More frenetic nodding from the dress circle. Quite a bit of moshing up the front.
Somewhere near the end, Tim and Neil Finn duet on 'Weather with You' and all the visiting rock luminaries sort of fade into the background as the audience indulges in a moment of warm, fuzzy New Zullund-music pride. Understandably, Neil gets carried away and starts banging on about what a great country we live in, and for a second our patriotism knows no bounds. We demand an encore, and get two. The crowd are on their feet, cheering.
Right before Neil finishes the night off solo with an acoustic version of 'Don't Dream It's Over', the super-band come on for one last fling, a Hawaiian-inspired number. The stage is crowded as hell, with O'Brien and Marr on electric guitars, Tim and Nell on acoustics, Selway on drums, Steinberg on double bass, Betchadupas on tambourines, and Germano and Vedder, up the back, on ukuleles. Yes, when he is in New Zealand, Eddie Vedder, frontman for one of the most important American bands of the past 10 years, plays ukulele for his mate Neil Finn.