View at h2g2
Created | Updated Jun 22, 2003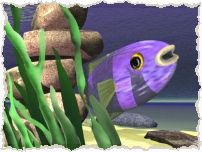 This week, the View covers its usual statistics and takes a closer look at the newly organized face of Moderation dissent.
Peer Review Statistics


There are 337 entries on the Peer Review page, compared to 318 last week. And there are 138 entries in the Writing Workshop, compared to 131 before.



There are 56 entries in the Sin Bin, compared to 50 last week. And we're at 7 entries on the What's Coming Up page, down from 16 before.



All this represents a perfectly ordinary variation in numbers, telling me that the Peer Review scheme is basically back in business and behaving normally. I would guess that the temporary boom in newly submitted entries following h2g2's return is over. The only difference I can notice between pre-BBC Peer Review behavior and this week's numbers is that I haven't seen any project come out of the University of Life lately.



And if there are invisible threads hiding within the forums I'm counting, as I hypothesized last week, they haven't shown their faces to any noticeable extent yet. Of course, I will keep my eye out.

Organized Responses to Moderation


It seems that some of the original furor over BBC Online's Moderation process is finally abating. In particular, individual rants at such places as the Moderation on h2g2 page, the Community Soapbox, and theProject Feedback page are coming at a much less frequent pace.1


Instead, Researchers are building their own areas to discuss Moderation. And they are making a much more constructive go at the issue.



Probably the best example of this is Subcomandante Diedzoeb's hallmark dissent page, the Zaphodista Army of Cybernautic Liberation. Originally a one-person rant, the page has been updated often, slowly becoming an online petition with over 100 signatories and counting. There are also numerous subpages discussing possible group tactics, modifications to the petition, and so forth.



Another interesting example of organized discussion is Mikey the Humming Mouse's page named the Brainstorming Board. The idea here is to seek out solutions that would be ideal for both BBC/h2g2 and the Researchers. For instance, the 'Third Way' of possibly creating an unmoderated members-only area of h2g2 has received a lot of discussion there. Since this page takes a more conservative stance, general rants are relatively unwelcome.



Finally, Nowhere2Go2 has developed itself as an off-site solution for folks of a more anarchic bent. While it was originally a refugee page meant to ease the loneliness during Rupert2, it has undergone quite a transformation lately. DrGoofLithium's site now provides an alternative forum for Moderation (and general) discussion outside h2g2, and seeks to catalog clear examples of Moderation inconsistencies.



While each group has its own take on the issue, I find that several people are visiting all these pages for occasional updates. It is possible that the pages (alone or as a group) could become a conduit for organized actions taken with the goal of expressing Researchers' concerns to the BBC in a more loud and/or direct fashion.



Of course, the primary discussion going on is what, if any, actions would be appropriate. None of the groups wants h2g2 to disappear due to their dissenter project. Nor do they want to further fuel BBC Online's fears about improper content, since this would likely cause stiffer regulations rather than the other way around.



And yet, the BBC is a large old-school entity that probably wouldn't notice many actions that might be taken by a mere 100+ people trying to communicate to them through the internet. So far, there is little agreement as to where this leaves us.

Official Responses About Moderation


Of course, no representative of BBC Online has stepped forward to issue a statement on any of this. And when Douglas Adams held a live internet chat on March 21st, he admitted his lack of recent input to the site and offered only his vague good wishes for h2g2's future. I sent in a question about Moderation, but wasn't surprised that it didn't get through. You can read the transcript if you like.



So the majority of response has been from h2g2's Italics3. These folks have been frank about their frustration with Researchers who insult them quite rudely or otherwise break our House Rules simply to protest Moderation. And they seem generally relieved that the individual rants have begun to die down.

Mark Moxon has recently added a journal entry to his page called Moderation - is it a four letter word? which explains some things better. For instance, he tells us that BBC Online is unlikely to loosen its Moderation process or rules until the UK's General Election is over.

Peta has joined the Zaphodistas, and has furthermore posted a comprehensive response to various points of concern in a forum attached to the Brainstorming Board. Peta appears to be walking the thin line between pleasing her employers and following her conscience. And best of luck to her.



This leaves poor Abi, who was left behind while Mark and Peta went on vacation. She was quite overwhelmed with Moderation questions and rants during their absense and was given a reprieve from answering them when they returned. She experienced great joy at being free of the issue. And though she has returned to answering questions again, she is understandably unenthusiastic about the whole debate.



While there are a few other Italics, they seem content to stay out of the way of the Moderation dissenters. They have jobs to do which don't include speaking for the site's policies. And perhaps we're all better off if they continue to do the job they are paid for.



In general, the dissenters feel sympathy for the Italics, while also feeling unsatisfied with the lack of official BBC Online response. It is unclear if their desire for a more direct pipeline will ever bear fruit, since the BBC Contact Information Area online is anything but clear on the matter.

The Next View


Since we all need a change of pace now and then, I plan to avoid Moderation as a topic next week. Instead, I'll take a look at the University of Life and the projects currently underway within it.



Written by Fragilis the Melodical. Past columns are available here.

1 The Moderation Help Desk is still busy, largely because it deals with specific instances of moderation.
2Rupert is a name for h2g2's outage preceeding its rebirth as a division of BBC Online
3The Italics were employees of h2g2 before it become a part of BBC Online