News From New Zealand
Created | Updated Jun 22, 2003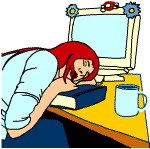 Kiwi girl pulls plug on massacre
An Auckland teenager is being credited with preventing a United States high school mass shooting, after the FBI was alerted that a boy had said on the Internet he was going to 'torture and kill' his classmates.
Aspiring psychologist, 16-year-old Tarryn Pitzer from Waiuku, was working as a teen mentor in an on-line youth help chatroom on March 8 when a 15-year-old Pittsburgh boy told her he was going to gun down 1600 fellow students.
'He said he wanted to kill everyone in his school and then he wanted to mutilate and torture them all.'

Tarryn said on Tuesday that she was initially frightened and tried to contact her teen help supervisor in the US:
'It was pretty scary, but nowadays you can't be all that surprised by things like this.'
When attempts to contact the US failed, her mother called Waiuku police and Tarryn was told to keep the boy talking in an effort to track his address. Constable John Rei, of Waiuku, described Tarryn as 'amazing' as she had managed to track the boy to Pittsburgh and found out his name was Jason Brown:
'She really built up a rapport with him and then managed to track down his address by tracing him through his Internet service providor,'

said Mr Rei. He contacted Interpol who alerted the FBI who raided the boy's home and found guns.
An FBI report issued to Mr Rei described Brown as a typical school-yard shooter:
'He is a young withdrawn anti-social male who has access to guns, and could not cope at school. He has all the hallmarks of what is known as the local school-yard shooter,'

it said.
Tarryn, who has been congratulated by the FBI and New Zealand police, said the experience had strengthened her ambition of becoming a psychologist, but she brushed off the cyber sleuth label:
'I used to want to be a police officer when I was little but it doesn't really interest me anymore.'
New method may control bee mite
While Britain and other parts of Europe are fighting Foot And Mouth disease outbreaks, on the other side of the globe New Zealand beekeepers are fighting an introduced bee mite. Unlike Europe, in New Zealand a solution could be on the horizon.
A sustainable and non-chemical method to reduce varroa mite populations to the point where they are no longer a threat to bee health may become common practice, if research which has just received government funding proves successful. The South Canterbury branch of the National Beekeepers Association was this week approved $48,000 from the new sustainable farming fund to research whether the size of comb cells within hive foundations affect the mite's ability to breed.
In the 1930s the Americans... key hive manufacturers at the time... increased cell size from 5mm to 5.4mm reasoning this would increase bee size and therefore the amount they could carry. It was about this time the mite jumped species from the Asian (Apis Cerena) to the Italian (Apis Mellifera) honey bee.
Branch president Peter Lyttle recently said an Arizona apiarist had success controlling the mite by reducing the cell size to 4.9mm. The new research will test cells at four sizes from 5.4mm down to 4.8mm. Mr Lyttle said it was known the mites preferred larger cells, so reducing their size could reduce varroa mite population to the point where they no longer threatened the health of the hive.
The research, expected to take two years, will be contracted to Hort Research at Ruakura, near Hamilton.