London Pride - A Poem by Madam_Cone
Created | Updated Jul 23, 2005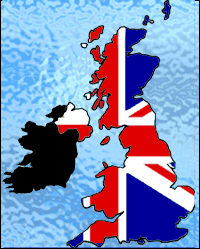 London Pride


The bombs went off at 9am,

Scattered round London town.

They were placed on trains and buses,

Trapping people deep deep down.


London stopped - No one could move,

The roads grid locked and jammed.

And underground the tube was still,

Passengers together crammed.


Police, ambulance and firemen

Spread out around the city.

They worked to calm, to treat, to help;

Their resolve was firm and gritty.


We phoned our family and friends

To ensure that all were fine.

We watched in horror at the news

Or followed events on-line.


The PM flew back from Scotland

At G8 all voiced appal

"We will not change our way of life"

The Queen said to us all.


London has been through much worse;

There's been plague and war and fire.

Each time emerging strong and great

For London will never tire.


So now let's see us Londoners

Join arms and stand together.

There's nothing they can throw at us

That London cannot weather.