Bluebells
Created | Updated Jun 24, 2002
This page looks best in Goo!
and in IE but... (shrugs)
Welcome to cottage no.3 at Village de la Vavoom belonging to Titania, queen of elves



The first thing you see as you step in is a small hall, with a cuckoo clock on the wall.











Continue into the living room, with a lot of comfortable armchairs, and a painting of Dorian Gray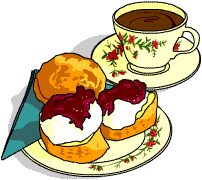 If you still haven't bumped into the proprietor, continue into the kitchen, where you can always count on being served
and scones!




...and if I'm not in, please step out into the garden...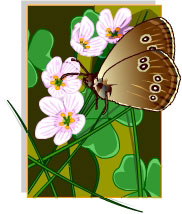 Still no sign of me?



Try looking in the Church Meadow next to the cottage, covered by bluebells, giving the cottage its name...