Swivs' Safaris
Created | Updated Jun 20, 2003
Welcome to part 2 of Swiv's African Experience. I hope you enjoyed your time living and working in the village. This safari will be a 2 day trip into the bush where you will participate in one days hiking and one days canoeing. Some equipment will be supplied, the rest you will have to bring yourself.
Hiking and Canoeing
Please note that there will be no washing facilities for the duration of this safari.
You will be supplied with:
A guide

A tent

A bedding roll mat

A canoe

'Friends'

Water purified with chlorine tablets

Food and drink (tea or coffee, possibly squash if available)

Toilet Paper

A spade and matches for disposal of toilet paper
You will need to bring:
Hiking boots and socks

Sleeping bag

Your oldest clothes

Large rucksack

Sunscreen

Insect Repellent

Camera

Swimming costume
DAY 1: Hiking.
Early in the morning you will be driven, very fast, along a very bumpy road to the start of your hike. You must not put your sunscreen on yet... remember you want a suntan. You will be required to carry your personal equipment, roll mat, part of the tent and some of the food and water.
AM: You will hike to the 'campsite' where you will be spending the night. It will typically be a clear area with a good view and near a water source. You must follow your guide unquestioningly through thorny bushes, prickly grass, up hills and along dried up riverbeds. At any point in time you may be required to drop your rucksack and track any exciting animal. At these times you will walk in a very large loop and see nothing, returning to find that you and the animal in question have been following each other around for an hour or so. When you reach your campsite you will have a picnic lunch... squashed crisps, rancid cheese, gherkins, biscuits and perhaps tuna or cold sausages.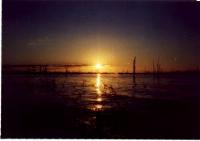 PM: After lunch you will leave your rucksacks at the campsite and walk off in search of river pools to swim in. When you find them they will be shallow and full of algae (but not bilharzia). You must leave your swimming costume in your rucksack, so you will bathe in your clothes to cool off and exchange dirt with the water. When you have dried off to a certain extent, and rested for a while, you will set off in search of more exciting animals. If you are lucky you may see an elephant or some antelope, and hear lions roaring (you will be unable to find them). Shortly before sunset (which will be spectacular) you will return to the campsite for a dinner of typically African food: meat served with a stodgy porridge-like substance made of maize and water (known as ugali, sudsa or pup depending on which country you travel to).
OVERNIGHT: You will put up your tents, but you may find that you prefer to sleep outside around the campfire, watching the stars and telling your new 'friends' such intimate secrets as where you are ticklish and whether you had a dummy, blankey or teddy when you were tiny.
DAY 2: CANOEING
In the morning after breakfast... cereal with powdered milk and tinned fruit... you will be taken by road to the start of your canoe trip. You will be canoeing down a mile wide river populated by hippopotami and crocodiles. You will only be permitted to take 5 kg of personal luggage on the canoe, the rest will be put in to store until your return.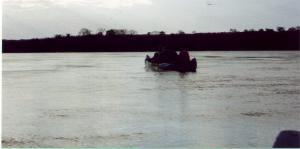 AM: This morning you will put on insect repellent and sunscreen having been both bitten and burnt on Day 1. Your arms and legs will sting violently as both substances seep into all the scratches you incurred hiking. If you have itched your bites (or brought extremely powerful insect repellent) this pain will be increased.

There will be 2 people to each canoe. You will not manage to paddle at the same time... synchronisation is impossible. You will paddle for about 3 hours in battling wind and currents whilst avoiding dangerous animals (unless you are Japanese). You will stop for a picnic lunch on a small sandy island... which you might have to share with some of the aforementioned dangerous animals.
PM: You will canoe onwards for about 2½ hours until you reach your campsite. For a large part of the afternoon you should be able to drift gently downstream with the current rather than paddling. If you are lucky, you may drift very close to elephants on the river bank, which you may take photos of it you have remembered to keep your camera handy.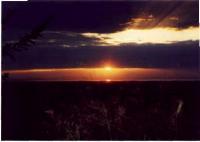 OVERNIGHT:You will camp either on a small island, or on the river bank, close to the wildlife. Please remember not to pitch your tent near any hippo paths. Your dinner will be cooked on a small gas stove and with consist of pasta and some kind of sauce. You will be able to bathe in the shallow water of the river, but beware, some members of your party may want to skinny dip. You must sleep in your tent as animals may wander through the camp at any time. However you may find sleeping difficult if you have paddled very hard and pulled a shoulder muscle.
NEXT MORNING: You will be met on the river bank by a landrover and driven very fast along bumpy dirt roads back to your hotel where the rest of your luggage should await you. Hopefully you will only be suffering from a couple of blisters and sore muscles. Congratulations!
Disclaimer:
Swiv's Safaris takes no responsibility for the loss of any personal possessions, including life, even if we are to blame.