'Stewpot's' Junior Choice
Created | Updated Sep 12, 2005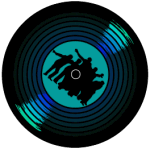 Records for children
Once upon a time, small children used to listen to the radio, and the DJ who got the job of playing the children's favourites on BBC Radio 2 was Ed 'Stewpot' Stewart
This started off as a conversation thread on Askh2g2 (Doctor Who fans sharing memories topic drift) but the songs are worthy of their own entry so here they all are for your delectation:
3 blind mice
Albert and the Lion
All I Want for Christmas is My Two Front Teeth
Any Old Iron
Bangers and Mash
Banana Boat Song
Bear Necessaties
Big Bad John
Casey Jones
Chopsticks
(The) Clapping Song
Cockles and muscles?? Alive-alive-ooooooooh
Consider Yourself (one of us) [from Oliver Twist]
Daddy's taking us to the zoo tomorrow
(Ballad of) Davy Crockett
Delaney had a donkey that everyone admired
Doctor Dolittle
Don't Jump off the Roof Dad
Fings ain't wot they used t'be
Frosty the Snowman
Georgy Girl
Gilly Gilly Ossenfeffer Katzenellen Bogen by the sea-ee-ee-ee-ee-ee
(the) Gnu song
Golden Slumbers
Goodness gracious me
Grand Old Duke of York
Grandad
Grandma's Feather Bed
Half a Sixpence
Hallowe'en
Hi-ho! It's off to work we go
(the) Hippopotamus song
Hole in the ground
How Much is that Doggy in the Window?
Humpty Dumpty
Hushaby Mountain
I'm a lonely little petunia in an onion patch
I'm a pink toothbrush, you're a blue toothbrush
I'm Henry the Eighth I am
I know an old woman who swallowed a fly
I saw Mommy kissing Santa Claus
I tawt I taw a Puddy Tat (a cweeping up on me)
I want my Mommy (wah-ah)
Inchworm, inchworm, (measuring the marigold...)
Jennifer Eccles
Jennifer Juniper
Jingle Bell Rock
Juliet
King of the Swingers
(The) Laughing Policeman
(The) Lion Sleeps Tonight (wimoweh)
Little White Bull
Marina (Aqua Marina) [Theme from Stingray]
Mexican Hat Dance
Mr Sandman
My Boomerang Won't Come Back
My Boy Lollipop
My Bruvver
My Favourite Things
My Old Man's A Dustman
Nellie the Elephant
Nobody's Child
Once a jolly swagman
Old King Cole
Old Shep
(Somewhere)Over the Rainbow
Paddy McGinty's Goat
Pinky and Perky singing Beatles songs (or was it The Chipmunks?)
Puff the magic dragon
Puppy Love
Purple People Eater
Rudolph, the red-nosed Reindeer
Runaway Train
Scarlet Ribbons
She'll be coming round the mountains when she comes
Some Day My Prince Will Come
Sparkey's Magic Piano
Speedy Gonzalez
Strawberry Fayre
Sun Arise
Supercalifragilisticexpialidocious
Ten Green Bottles
Ten in the bed (and the little one said: "Roll over")
The Hokey Cokey
The King's new clothes
The 12 Days of Christmas
(as recorded by the Chipmunks)

The Witch Doctor
Theme from FireballXL5
Theme from Robin Hood
Theme from Thunderbirds
There's a hole in my bucket (dear Liza)
There's no-one quite like Grandma
There was a crooked man
There was an old woman
They're changing guard at Buckingham Palace
Thumbelina
Tie me kangaroo down, sport
Tiptoe through the tulips
Tubby the Tuba
Tulips from Amsterdam
Ugly Bug Ball
Unicorn song
Waltzing Matilda
What are little girls made of? (Sugar and spice and all things nice)
Whatever will be, will be (Que Sera Sera)
When you wish upon a star
Whistle while you work
Wind me up, let me go (little toy soldier)
Windmill in Old Amsterdam (I saw a )
Zip-a-dee-doo-dah


Going Even Further Back
The precursor to Junior Choice was 'Children's Favourites'. Introduced by Derek McCulloch, always affectionately known as Uncle Mac, the programme invariably started with the words 'Hello Children... Everywhere!'. Derek was heavily involved in all forms of media for children and, apart from being in charge of 'Children's Hour' which broadcast a mix of everything from talks, plays, drama and history serials1, he also authored a delightful series of Ladybird books.
Many of the requests are already mentioned above but for those who want even more nostalgia here are some more favourites from the 50s and 60s. Many have been re-released on cd. For more information visit Sterling Times.
A Four Legged Friend - Roy Rogers
Animals Went In Two-by-Two
Barney the Bashful Bullfrog - Gene Autry
Bee Song - Arthur Askey
Beep Beep (The Bubble Car Song) - The Playmates
Big Rock Candy Mountain - Burl Ives
Bimbo2 - Suzi Miller
Buffalo Billy (Cowboys and Indians) - Roy Rogers
Buttons and Bows - Dinah Shore
Carbon the Copy Cat - Tex Ritter
Children's Marching Song (Nick Nack Paddy Whack)
Christmas Alphabet - The McGuire Sisters
Deadwood Stage - Doris Day
Grandfather's Clock
Happy Wanderer - The Obenkirchen Children's Choir
Hey Little Hen - Harry Roy
Hey Round the Corner - Lita Rosa
Little Boy Fishing - Shirley Abicair3
Little Red Monkey - Rosemary Clooney
Little White Duck - Danny Kaye
Mairzy doats and dozy doats - Johnny Dennis
Me and My Teddy Bear - Rosemary Clooney
Michael Row the Boat Ashore - The New Christy Minstrels
Mommy, Gimme a Drinka Water - Danny Kaye
Old Macdonald had a Farm
Pretty Little Black Eyed Susie - Guy Mitchell
Poppa Piccolino - Petula Clark
Ragtime Cowboy Joe - The Chipmunks
Swedish Rhapsody - Mantovani and his Orchestra
Teddy Bear's Picnic - Henry Hall
The Owl and The Pussycat - Elton Hayes
This Ol' House - Rosemary Clooney
Three Billy Goats Gruff - Frank Luther
Three Little Fishes - Frankie Howerd4
Three Wheels on My Wagon - The New Christy Minstrels
Twenty Tiny Fingers - Alma Cogan
Ugly Duckling - Danny Kaye
Who's Afraid of the Big Bad Wolf - Henry Hall and his Orchestra
When you come to the end of a lollipop - Max Bygraves
Wonderful Wonderful Copenhagen - Danny Kaye
Yellow Rose of Texas - Stan Freburg
Contributing Researchers
Galaxy Babe
Trillian's Child
Lady in a tree
Reefgirl
wildcat58
frankvi2000
moneybagsannie
huzzah4knolly
ShazzPRME

and Reefgirl's Mum

and Andrew Mears

1Not forgetting 'Jennings at School' and 'Toy Town'.
2It didn't have the same meaning way back then!
3The girl with the zither.
4'And they swam and they swam right over the dam.'