The h2g2 Poem
Created | Updated Jul 12, 2007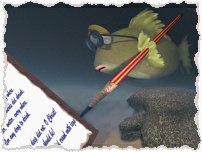 Rain, Rain, Go Away...

Can you believe the weather we've had?

The rain — it has never been so bad!

Yet some thought it cool and very neat,

To get out the sailboard and surf the street!

Please send your thoughts and some good wishes,

For those whose homes now house the fishes.

Some have lost jobs or been put on hold,

'Facilities may be unsafe', they are told.

The RAF help — with sandbags they fetch.

Emergency services work at full stretch.

Give thanks and praise for their vocation,

They care for those in your location.

The water subsides. Oh, what a mess!

Those poor families are in distress.

So spare a thought on days that are dull,

For those living near a place called Hull.