Santa's Photo Finish
Created | Updated Dec 19, 2003
Santa's Photo Finish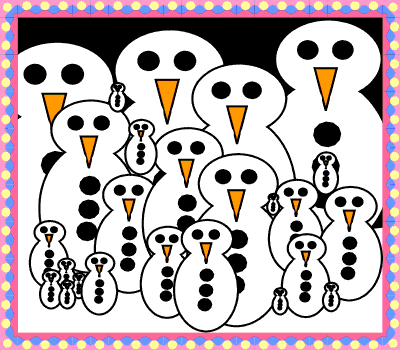 ~

~

~

~

~

Whilst travelling in his sleigh on a pre-Christmas practise run, Santa saw a jolly snowman standing in

a field and he liked him so much he decided to take a picture. Unfortunately several other snowmen
decided to get in on the act, and snuck into the frame before Santa took the photo. Can you help Santa sort out how many snowmen are actually in the picture above. Send us an email saying how many

you think there are, and if you are correct, you'll get a mention in next edition of The Post. Wow,

what a prize!!!
Send your answers, not forgetting to include your h2g2 name and U number in an E-mail to [email protected] All
entries should be received by 07.01.04.