The h2g2 Poem
Created | Updated Oct 31, 2007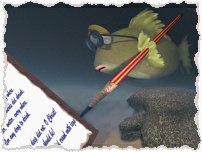 The Ongoing Tale of the Tame Aspidistra
See here for the first part of the saga.

Did you hear the tale of the tame aspidistra?

It's written in rhymes of sorts.

Reporting in the style of a periodista

How a thief never had to face court.

Go and read all about the tame aspidistra

Which was stolen and hid in a cave.

Does the thief keep it flying, is he Sandinista,

And would Orwell turn in his grave?

Out I went in search of the one, true Batista,

But what I found was meek.

I disbanded the plant with a 'Hasta la vista!'

Knowing well that its future is bleak.