The h2g2 Poem
Created | Updated Jul 27, 2006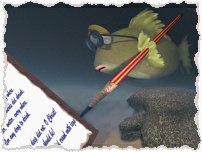 Insights

In quiet times, in silent times,

In times when thinking stops,

I see people in my head.

Are they real, are they dreams,

Are they spirits of the dead?

Can I help them, can they help me,

Am I real to them at all?

They soon fade, and then they're gone,

And I'm left wtih aimless thinking,

And I'm weary, and I'm tired,

And my eyelids slowly fall.