The h2g2 Poem
Created | Updated Oct 1, 2003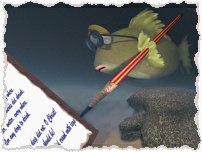 Thoughts
1981

I sit alone and wonder why,

As I listen to the traffic thundering by,

I seem only to come alive at night

And go to bed when the dawn breaks light.

I seem quite often to sit and brood,

Yet it puts me in a tranquil mood.

As I fill my glass I'm prone to say

Well here's to another uneventful day.

For what I've got I should be glad

Yet inside myself the feeling is sad.

Will what I write while I brood

Ever really be - understood?

The silence fills my thumping head

I toss and turn when I go to bed.

Then I wake up feeling pain

To start the emotions all over again.

Its so frustrating, where do I begin?

Is being happy really a sin?

Today I'll be happy for a time, it's true,

That time will be - when Im with you.