Stephen Fry Meets The DNA Continuum
Created | Updated Jun 1, 2006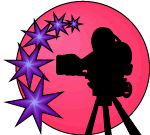 For a while the Douglas Adams Continuum have been negotiating a chat session with Douglas friend, actor Stephen Fry.
Stephen Fry is a well-known British actor, author and playwright and he was a good friend of Douglas Adams. A graduate of Cambridge University and recognised as having a great intellect, he first gained critical acclaim at the fringe festival in Edinburgh where he won the Perrier Prize.
A diverse career followed which saw him starring (and on one notable occasion not starring) in West End productions, playing the inimitable Jeeves in Jeeves and Wooster and appearing alongside Rowan Atkinson in the Blackadder television series. He has performed in many movies, notably Peter's Friends, Wilde, The Life and Death of Peter Sellers, V For Vendetta and Gosford Park. Of most note to members of this site, Stephen is the 'Voice of the Guide' in the Hitchhikers Guide to the Galaxy movie.
His wit and great knowledge are currently on display in the BBC series QI
Although he is a superbly busy fellow, finally things are settled and Mr Fry will have a sit in our comfy VIP chat chair for a nice talk with us on Wednesday June 14. We aim to have the chat started at 7 pm British Summer Time, which is 6 pm GMT, although the time might be subject to slight changes, so check back at
our news page for updates. The chat will open some hours before the event, in order to enable those who can't attend the event to submit questions.