The h2g2 Poem
Created | Updated Sep 10, 2003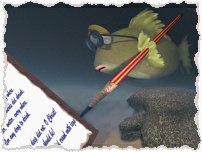 Bell

Curse that Alexander Graham Bell

Modern living equals Hell,

Used to travel on the train

Mobile Phones done in my brain,

Work from home or go Insane

Communication takes the Strain.


At My desk and all plugged in

The Telephone begins to Ring,

for my Daughter, can she play?

Then 'Will my Wife be in today?'

Next a Double-glazing pitch

I think I've stumbled on a Glitch !


Time is now Twelve Thirty-eight

So far My work has had to wait,

I thought At Home I'd be Alone

But hadn't reckoned on THE PHONE!

So now a dedicated line

And mobile Phone, hands off it's Mine!


Modem, Fax, The Internet

Phone-bill like The National Debt,

No more solitude you'll find

Dare not leave The Phone behind,

Twenty four hours of ringing Hell

Curse Alexander Graham Bell.