The CauLDron Tavern
Created | Updated Aug 28, 2003


currently under construction



The CauLDron Tavern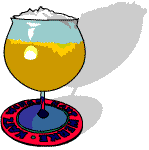 Fancy a drink??..
Hello to you come in and take a seat I'll be with you in a moment... Take a look at our menu...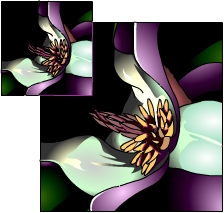 ArtWork
The CauLDron Tavern Menu...
Patrons Favourites prepared by our Chef Barry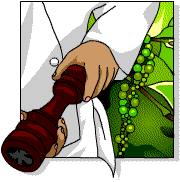 Ploughmans Lunch with either chips or extra salad £2.79
4oz Beefburger with chips and beans or peas £3.75
Vegetarian Lasagne with chips or salad £2.49
Drinks
All soft drinks are 75p a glass
Coca-Cola/Sprite/Lilt/Fanta/Tango/Dr Pepper
Alcoholic Beverages
Beers and Lagers
All priced at £1.20
Wines and Spirits
Prices vary, please visit the Bar to find out more on wines and spirits...
Desserts
A slice of Strawberry Gateaux 50p
"Barrys Bits" two milk chocolate truffles drizzled in white chocolate sauce £1.49
We hope you enjoy your meal... please feel free to chat with other customers and take a tour of the tavern...
Come and have a proper drink and a chat with others in...The Bar where some of our other satisfied customers enjoy a drink... customers like Loup Dargent or Mr. Manda