The CauLDron Tavern Bar Area 1
Created | Updated Sep 6, 2003

currently under construction




Eh up welcome to the Bar... Howz you doing today??... I bet you fancy a nice cold one don't ya? come on, 'ave a seat and I'll get ya that drink...
So... what's ya story?? where're ya from?? ya know the usual chit-chat, go on tell ya story to the rest of the Bar... start a conversation...
Don't fancy drinking or chatting in the CauLDron Tavern?? well why don't you pop along to the FoLDers Arms... click on the picture to go there...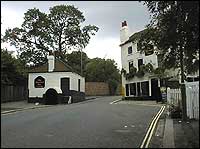 hello this is dark blue and I'm testing it out, so if you don't like then I will change it, but I am trying to sort this place out... thanks...