The h2g2 Poem
Created | Updated Jul 30, 2003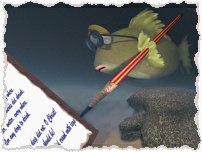 Time of my Life
1969

Time drags by when I'm all alone

Yet my life has seemed to fly past.

Time flies by when I'm home

And has never appeared to last.

Memories flash through my mind

Of times from years ago

Many thoughts of different kinds

Of dreams I can't let go.

When my bed it was a ship

And the floor it was the sea.

I used to sail on many a trip

Those dreams meant a lot to me

The times I played, laughed and cried

In the woods near my home.

The times I played, won or died,

The time I wandered away alone.

Then the day came at last,

The day I fell in love

I forgot all my lonely past

And blessed this happening from above.

Now I dread the days apart

Yet still send my love to you.

You're always with me in my heart,

Our love is long and true.