My Life as a Boozy Oaf
Created | Updated Jul 30, 2003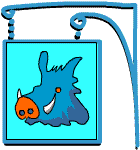 Well of Lost Plots
After last weeks high jinx I have found myself somewhere to hide. I am currently lying low in The Well Of Lost Plots, a highly entertaining novel by Jasper Fforde. This is the third in his series detailing the life of Thursday Next, a literary detective who finds a way to get inside writing.
In the previous books we have learned of Thursday's world, where Literature is the new Pop, the Crimean War lasted one hundred and thirty years and George Formby was once President of England (at least). The first two novels (The Eyre Affair and Lost In A Good Book) also introduced us to The Book World. This is the world inside books where all the famous (and not so famous) characters of Literature hang out. Some of the stand-out characters have included a Miss Haversham who is obsessed with high speed motor racing and The Unitary Authority Of Warrington Cat1.
What2?
I am trying to keep some things a surprise. Now if you don't mind I am trying to get more people to read these, or would you rather end up in the text sea3? Sorry about that, Bradshaw has not been himself since the word 'umgebungen' tried to sneak into his book last week seeking asylum.
Anyhoo in The Well of Lost Plots Thursday Next tries to take a holiday in an unpublished novel Cavisham Heights but it is not as relaxing as she hoped due to her exams for Jurisfiction, two new characters to flesh out, an upgrade to Book v.9 and Heathcliff not trying in his anger management classes. Once again Jasper Fforde has taken what sounds like an explosion in an ideas factory, filtered it through his literary soaked mind and produced a great read. One of its strengths, for me is that there are jokes there for everyone, whither you have read his literary references or not. I laughed like a drain at the Anna Karenina gossips and have never read the book.
All in all, if you like a laugh and some clever jokes about everything from Triffids to Uriah Heap you can't go wrong with The Well Of Lost Plots. Read it now or be Boojummed.
Next Time4 - Whatever happened to last time's next time5?
My Life as a Boozy Oaf

Archive
1Hello.
2You forgot to mention Grammasites, plot holers and the Boojum, never mind footnoterphones.
3Sorry, do carry on.
4Umgebungen
5
You didn't write one! - ed