My Life as a Boozy Oaf
Created | Updated Jul 2, 2003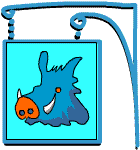 Of Meets and Men
Munchkin Oafs his way round a meet as usual but manages to avoid mentioning public transport, much.
Heathrow, two o'clock in the afternoon and I still feel like John Carpenter is filming The Thing in my head, and it is all Spimcoot's fault.
The meet up started in its usual way for me, delayed flights, failed underground signals and a very fretful wee me. This meant that I did not get settled in Nodnol until gone midnight but did prevent me from having much to drink which, as it turns out, was no bad thing.
Saturday morning dawned with some light cloud hiding the eventual sun which led to a pleasently cool morning shopping for a new panama. The sun did come out, however, and so the four of us (Jamie, Zantic, Toccata and myself) headed to Hyde Park early to have a quiet seat, read the paper and watch an endless stream of Bon Jovi fans pass by. Yes, Abi's unerring ability to clash with a major cheesy rock event had this year put us in the path of Bon Jovi. Last year was Bryan Adams and I shall leave you to decide which was worse.
Anyhoo we weren't there for long before other gallant members of our onsite fraternity began to arrive, plenty of people being under the mistaken idea that things kicked off at two. Once again Jamie's beard served as a handy beacon to these waifs and strays and a big crowd of happy, chatty people formed. Unfortunately this was also the time that the mothers ruin was broken out and I began my downhill slide.
Just before three Abi arrived and an expedition to find a spot suitable for rounders set off. A nice shady spot acquired, picnics were broken out and the socialising began in earnest. Rounders was played, Jamie was hit in the head by a frisbee and even croquet was attempted but mostly people just sat around and had a good natter. The afternoon drifted past and, before we knew it, the majority had gone to the pub for tea leaving the hardcore, or Pastey and co., to finish off the beer and tidy up.
The evening pub was once again The Penderels Oak in Holborn. Sadly they had misplanned their Real Ale and their exotic brew (Deuchars IPA, brewed where I get off the train in the morning so not really that exciting for me) ran out very quickly. That aside things went well. The quiz was hard as ever, all the new people I met were totally unlike my preconceptions, I gibbered like an idiot to a large number of people and a vast ocean of alcohol was drunk. I must at this point thank the person who found my checkbook on the pub floor, although I appear to have promptly dropped it again. The most surprising point of the day was discovering Fat Kelli isn't and the least surprising was discovering that Uncle Heavy knows the rules of croquet. The cultural high point was getting a sneak preview of the next series of Paper Cuts whilst the low point had to be getting so excitable about Brain Candy.
The night eventually wound down and I made my final fatal mistake; accepting a night cap from Spimcoot. I got back to my hotel at two in the morning. Still, it was another great day, well worth the licence fee, and I hope to have shifted the hangover by Christmas. Oh, and to all those I talked to and then promptly forgot all about you, sorry.
Next Time: Filched Flora Floor Flinging Fatally Flawed.
My Life as a Boozy Oaf

Archive