The School Essay Challenge
Created | Updated Mar 28, 2003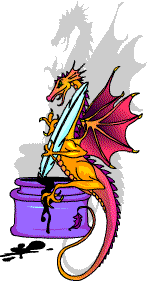 As some of you may have noticed, a teacher in the USA has recently been encouraging her pupils to write entries for h2g2.
Creative or factual writing is an important part of any in-depth study of language and we at The Post would like to do as much as possible to encourage them - who knows, one or two of them could become our columnists of the future.
For the moment, this venture is aimed at one group in particular, but may become a regular focus point for other students. Over the coming weeks links to suitable entries will be posted in this forum. Please take the time to drop over and read them. Then write a short appraisal taking into account the subject matter, use of language and correct grammar. Some will be factual but most will be fictional, in which case you also need to think about the development of the story/idea and whether it is conclusive or not. You need only comment on those you think suitable as all correspondance will remain confidential. Of course, you may also post comments directly to the entries, but The Post Team may not always see these!
Paste your appraisals into an email, taking care to include the name and 'A' number and send to [email protected]. All the comments will be evaluated and one or more of the entries may well be featured in an upcoming edition of The Post.
The outcome of this challenge could result in valuable coursework marks for these students and serve to encourage them to write more for pleasure, so we are really keen to have your input.