WE`RE ALL MADE OF STARDUST!
WELCOME, BIENVENUE, WILKOMMEN, SHALOM...1
HAVE YOU EVER THOUGHT -- UFOS MAY BE FROM ANOTHER TIME AND NOT ANOTHER PLACE!
Time Travel? Read on...
Testing, TESTING...."Hello - is there anyone out there?"
If you want to help find someone out there...Try
[email protected]

project
Things I used to enjoy doing
Working on a Kibbutz as a Volunteer.
Remembering Aliza Malka
A Sixteen year old girl killed on August ninth 2001 a few hundred yards from the safety of her home on Kibbutz Merav, near Bet Shean.
Read her story
The Light of Other Days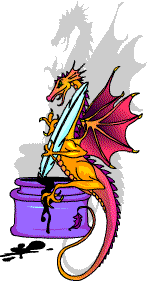 OFT, in the stilly night,
Ere slumber's chain has bound me,
Fond Memory brings the light
Of other days around me:
The smiles, the tears
Of boyhood's years,
The words of love then spoken;
The eyes that shone,
Now dimm'd and gone,
The cheerful hearts now broken!
Thus, in the stilly night,
Ere slumber's chain has bound me,
Sad Memory brings the light
Of other days around me.
When I remember all
The friends, so link'd together,
I've seen around me fall
Like leaves in wintry weather,
I feel like one
Who treads alone
Some banquet-hall deserted,
Whose lights are fled,
Whose garlands dead,
And all but he departed!
Thus, in the stilly night,
Ere slumber's chain has bound me.
Sad Memory brings the light
Of other days around me.
Thomas Moore. 1779–1852
A Reason..
"If a man does not keep pace with his companions, perhaps it is because he hears a different drummer. Let him step to the music which he hears, however measured and far away." – Henry David Thoreau
Crystal Ball..
"For a long time it had seemed to me that life was about to begin. But there was always some obstacle in the way, something to be gotten through first, some unfinished business, time still to be served, a debt to be paid. Then life would begin. At last it dawned on me that these obstacles were my life." - Alfred De Souza
Poetry
Living the Game

There's always confusion no matter what I do
Always arguments yet I'm not involved
I seem to cause trouble from the things I say
Feelings don't matter when directed my way
I wish for once it was simple
To be honest and true to oneself
To avoid all this hassle and heartbreak
To numb the pain and to dull the ache.

Sneaking around to hide the truth
Running away from the way it is
Wondering if it does exist
Is it that part we always miss?
Emotions a jumble no path is clear
The one I'm on all misty
Knowing what's right and hating -
the childish game of waiting -
we're playing.

My Daughter(19)- (found on my pc, sept.2002)
More from the child of my loins..
Broken

Torn, fluttering along, scraping
Yesterday's rubbish, nothing
The wind controls me
The rain is dampening,
Sunlight washes over me - I'm glistening
Alone, all crumpled
Chosen, feeling special
I'm lied to, I don't care
Whatever happens, they'll save me
At least I hope - or I'm stuck
In this squallor - the dirt
Cannot move on, or help myself
They've left me - its time


If you`re new to h2g2 the message is...
Latest visiter to my home page..
1 Sorry for those languages missed out- but thats all I know.
Subscriptions
Title
Status

Created

This user has no Entry subscriptions
sdotyam
Researcher U180725

Entries
Most Recent Edited Entries
This user has not written any Edited Entries.
Entries
Disclaimer
h2g2 is created by h2g2's users, who are members of the public. The views expressed are theirs and unless specifically stated are not those of Not Panicking Ltd. If you consider any Entry to be in breach of the site's House Rules, please register a complaint. For any other comments, please visit the Feedback page.
"The Hitchhiker's Guide to the Galaxy is a wholly remarkable book. It has been compiled and recompiled many times and under many different editorships. It contains contributions from countless numbers of travellers and researchers."
Bookmarks
This user has no Bookmarks