Missing Presumed...
Created | Updated Feb 21, 2005
still ducknapped!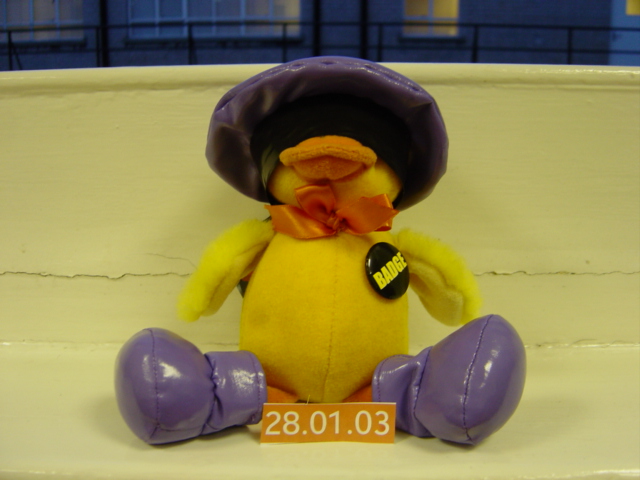 As it was announced last week, moments after The Post went to press, the Kidnapper released this footage of Zak being held against his will. Hours later, the demands were made. In order for the h2g2 Community to see their beloved duck again, five new and original entries have to be submitted through the Peer Review and make it into the Edited Guide. There was one catch though, one entry had to be on the topic of Dolly Parton!
With the gauntlet thrown, five researchers immediately jumped to the rescue and submitted seven entries into the Peer Review:
It is hoped that with the help of the Community as a whole, and the Scouts, we can get these entries to Edited Guide standard and save Zak from ending up as Canard à l'orange!
BREAKING NEWS!
Zak managed to break into the kidnapper's computer briefly and give a quick update of his situation and surroundings. Read what he said here.