Christmas Crossword: Answers
Created | Updated Dec 30, 2018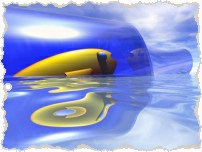 What the Dickens? It can only be the answers to the annual
Christmas Crossword
Across
1.) A Christmas Carol is the novella by Charles Dickens about Ebenezer Scrooge. (1,9,5)
11.) A Card is the piece of paper exchanged at Christmas. (4)
14.) A UFO is an alien spacecraft, such as mentioned in 'A Spaceman Came Travelling' (3)
16.) Arthur Christmas is the 2011 animated film about the Santa family by 12 down. (6,9)
20.) I'm Dreaming Of A White Christmas just like the ones we used to know. (2,8,2)
23.) Strike the harp and join the Chorus fa-la-la-la-la la-la-la-la (6)
24.) A Rein is a horse harness and deer type. (4)
26.) Doe a deer. A female deer. (3)
27.) AR are Alan Rickman's initials, he starred in Christmas films Love, Actually and Die Hard.(2)
28.) Plastic interlocking brick building toy is Lego. (4)
30.) In 1978 Boney M were Christmas No 1 with 'Mary's Boy Child / Oh My Lord'. The Teletubbies' 1997 Christmas no 2 hit was 'Say Eh-Oh' (2)
31.) Kevin was left home alone in Home Alone. (5)
32.) Neo means new or recent and was a character in The Matrix. (3)
33.) The UN is an organisation created during the Second World War with one of its aims the promotion of World Peace. (2)
34.) 'Another Brick in the Wall' was Pink Floyd's 1979 Christmas No 1. (7)
36.) Away in a manger no crib for a bed the little Lord Jesus Laid down His sweet head. (4)
37.) In Gremlins, Gizmo is a Mogwai1 (6)
39.) Gifts are given to family and Friends (7)
41.) Obese is the medical term for how fat Father Christmas is. (5)
42.) Guinea is the country in Africa, also fowl that tastes like chicken. (6)
45.) Have yourself a merry little Christmas, make the Yuletide Gay (3)
46.) A Christmas Bonus is also called this. Father Christmas likes to Reward children who are nice with presents and punish those who naughty. (6)
48.) Many toys may not be suitable for those under 36 months of Age (3)
51) ES are the initials of main character in A Christmas Carol (2)
52.) Abbreviation VR used to refer to realistic computer games and films. (2)
53.) Father Christmas is also called St Nicholas (2)
54.) Leonard Cohen wrote 'Hallelujah', 2008's Christmas No. 1, 2 and 36 (7)
56.) Snowy is the weather of wet, white fluffy stuff. (5)
58.) Sacred Infant, all divine, what a tender love was Thine (5)
60.) According to 1975 & 1991's Christmas no 1, Beelzebub Has a devil put aside for me, for me, for me! (3)
61.) Something that doesn't break and lasts a long time is Durable.(7)
63) Nintendo Entertainment System is a NES (3)
64.) Not in that poor lowly stable with the Oxen standing by, we shall see Him; but in heaven (4)
65.) The Pogues sang 'Fairytale of New York' (3)
66.) A Hat is an item of paper clothing found in crackers and worn at Christmas. (3)
68.) Blitzen is the reindeer most often confused with an air raid. (7)
71.) Des O'Conner was often in the >Morecombe & Wise Christmas Specials (3)
72.) 1971's Christmas No 1 was 'Ernie the Fastest Milkman in the West'. (5)
73.) Charities often advertise asking for Support at Christmas. A crutch such as used by Tiny Tim provides this. (7)
74.) Santa is the American name for St Nicholas. (5)
Down
1.) We'll tak' a cup of kindness yet for the sake of Auld Lang Syne (4,4,4)
2.) Home Alone is a film about a child abandoned at Christmas. (4)
3.) The Radio Times is a British bumper edition magazine highlighted around Christmas2. (5,5)
4.) Boxing Day is known as the Feast of Stephen. (8)
5.) Musical Scrooge3 (1970) features song 'Thank You Very Much' (6)
6.) Mediælval Mummers plays feature knights, Father Christmas and a doctor who resurrects everyone at the end. (7)
7.) A warm, dry climate, such as found at Bethlehem is called Arid. (4)
8.) SC are the initials on a red dressing gown in The Santa Clause. (2)
9.) In Love, Actually Billy Mack released song 'Christmas is All Around' (6)
10.) Ralphie wants a Rifle for Christmas in American film A Christmas Story (5).
12.) Aardman is the British animation studio famous for Wallace and Gromit. (7)
13.) Dasher is Father Christmas's reindeer most fond of rushing. (6)
15.) Chestnuts roasting on an open Fire (4)
17.) Scrooge Famous miser whose first name is Ebenezer (7)
18.) Hail, thou ever blessed Morn, Hail redemption's happy dawn (4)
19.) Christmas carols are Sung at Christmas. (4)
21.) No is the amount of room in the inn. (2)
22.) In pantomimes, a Genie is often found in a lamp. (5)
25.) St Winifred's School Choir's 1980 Christmas no 1 was 'There's No One Quite Like Grandma'. (2)
27.) Augustus was the Emperor at time of Jesus' Birth (8)
29.) Go Tell it on the Mountain. (2)
35.) Herod was Client King of Judea at time of Jesus' birth. (5)
36.) Mary's Boy Child / Oh My Lord (4)
37.) Things were sent to Me by my true love during the Twelve Days of Christmas and the Human League sang 'Don't You Want Me Baby' in their 1981 Christmas No 1. (2)
38.) In Jingle All the Way two fathers run to a radio station hoping to Win a Turboman toy in a competition. (3)
39.) In Britain St Nicholas is known as Father Christmas. (6)
40.) Seven Dwarfs4 befriended with Snow White (6)
43.) Ernest Wiseman knew the importance of being in a comedy act with Eric Morecambe. (6)
44.) An Agenda is an order of business, timetable or personal organiser like The Grinch's diary. (6)
47.) The Three Wise Magi Kings were likely from the Arabian Peninsula, people from this region are known as Arabs.
49.) Muppet Gonzo played Charles Dickens in A Muppet Christmas Carol (5)
50.) A Ewe is a female sheep. (3)
52.) Vixen is the foxiest reindeer. (5)
54.) When out on the Lawn there rose such a clatter. (4)
55.) Nuts are eaten with the help of wooden soldiers. (4)
56.) You might Slip if you stand on ice. (4)
57.) Presents are hung in stockings. A Net is a fishy type of stocking. (3)
59.) Ho is Father Christmas's favourite word that he likes to say thrice. (2)
62.) Blu-Tack used to stick Christmas decorations up. (3)
66.) Hi is an informal greeting given to friends and family at Christmas. (2)
67.) If you fall over in the icy weather, you may end up in hospital department AE (Accident & Emergency). (2)
69.) ER is the Royal Cypher most seen on British postboxes that Christmas cards are posted in5. (2)
70.) NT is the abbreviation used for the half of the Bible containing Jesus' story. (2)
Please note: all songs and Christmas chart positions are based on Britain's national chart.
Competitions and Quizzes Archive
The Bluebottle Archive
1Not to be confused with the Magi.
2Other television guides are available however they are not as detailed.
3Not to be confused with A Christmas Carol: The Musical (2004).
4Not swans-a-swimming.
5Standing for Edward Rex (both King Edward VII and King Edward VIII) as well as Elizabeth Regina (Queen Elizabeth II)