BlueBottle's Christmas Crossword 2013
Created | Updated Dec 22, 2013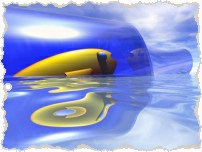 It's the annual
Christmas Crossword
Across
1) Though dead to begin with, in life he was Scrooge's partner. (5,6)
10) A Christmas panto featuring lamps and carpets. Oh no it isn't. (7)
17) ? Harris had a potentially controversial Christmas No 1 in 1969. (4)
19) In 2006 ? Lewis was Christmas No 1 with 'A Moment Like This' (5)
20) Type of tree used as a Christmas Tree. (3)
21) People say ? after receiving presents. (2)
22) Dawn French plays Geraldine Granger, the ? of Dibley. She ate four Christmas dinners in a row in 'The Christmas Lunch Incident'. (5)
23) The film in which Bing Crosby first sang 'White Christmas' is ? Inn. (7)
26) Plant people kiss under that Cliff Richard sings about after hitting the wine. (9)
28) We three kings of ? are. (6)
30) ? Holy Night. (6,5)
32) Wizzard ? it could be Christmas Everyday when the bells start ringing and the band begins to play. (4)
34) If your car slips in the ice, it may end up with a large ? (4)
35) This Pirate Captain features in a Pan-tomime about a flying boy. (4)
36) Ebenezer Scrooge's nickname? (2)
38) O ? All Ye Faithful (4)
40) Him Lying on a Bed of Straw and Amid the Winter's Snow (3)
41) This department store is the real name of a singer who wishes to Stop the Cavalry. (4,5)
42) A Book in the Bible's New Testament that was written as a letter is known as an ? (7)
47) You open one daily on an Advent Calendar. (4)
50) ? Christmas I gave you my heart, but the very next day you gave it away. (4)
52) ? With Gladness, Men of Old (2)
53) The foxiest reindeer. (5)
55) Geraldine Granger ? four Christmas dinners in a row in 'The Christmas Lunch Incident'. (3)
56) Father Christmas's toy-making assistants. (5)
57) Who things were sent to by my true love on the Twelve days of Christmas. (2)
58) Father Christmas enters houses through this unusual entrance. (7)
61) 'Have yourself a merry little Christmas, make the ? gay' (8)
62) Father Christmas employs this sort of animal to pull his sleigh. (8)
Down
1) He had 2008's Christmas No. 2 with 'Hallelujah', not to be confused with A Burke, who was No. 1 with the same song. (4,7)
2) A manger is normally something used to feed an ? (6)
3) The 25th December is also known as (9)
4) Where, but baby, it's cold. (7)
5) The ? were Christmas No. 1 & 2 in 1963, No 1 in 1964, No. 1 in 1965 and No. 1 & 2 in 1967. (7)
6) Cliff Richard sang a ? Prayer that was 1999's Christmas No 2. (10)
7) Type of calendar used around Christmas. (6)
8) A period of history. (3)
9) Here we are as in olden days, happy golden days of (4)
10) 1952's Christmas No 1 was ? Martino with 'Here in My Heart'. Also 51 down. (2)
11) I want for Christmas is me two front teeth, O Come Ye Faithful. (3)
12) Another name for a Christmas party. (2)
13) Greg Lake Believes Father Christmas in 1975's Christmas No 2. Also 60 down. (2)
14) There was no room in the inn. An old word meaning 'No'. (3)
15) Bing Crosby and David Bowie sang '? Drummer Boy / Peace on Earth' (6)
16) Initials on Scott Calvin's red pyjamas in The Santa Clause that his son thinks proves that he's Santa. (2)
18) In The Avengers episode 'Too Many Christmas Trees', from where does Cathy Gale send Steed a Christmas card, as a Bond in-joke? (4,4)
23) Father Christmas's favourite saying. (2,2,2)
24) A person who does not believe in the existence of God. (7)
27) In Royal David's City (4)
29) Elvis ? was Christmas No. 2 in 1960 and No. 1 in 1962. (7)
31) King Wenceslas is usually described as being ? (4)
32) Three Kings of Orient Are. Bob the Builder asks 'Can Fix It?' (2)
33) I three ships come sailing in on Christmas Day in the morning. (3)
37) Mr Bean gets Christmas cards from Mr ? for Christmas (4).
39) 'It's Now ? Never' was 1960's Christmas No. 2 by Elvis (2)
41) Baby whose birth is celebrated. (5)
42) Alien who wished to phone home in a film often on around Christmas. (2)
43) You do this to Christmas cards to send them to the right place (4)
44) An American word for sledge. (4)
45) A ? is a plant often decorated at Christmas. (4)
46) Christmas I gave you my heart but the very next day you gave it away. (4) Also 50 across.
48) Abbreviation for Religious Education. (2)
49)Santa Claus: The Movie features a Candy ? that can make you fly. (4)
51) National Lampoon's Christmas Vacation's Chevy Chase and the voice of Paul Simon can be called this name by Betty. Also 10 down. (2)
53) What Frank Cross didn't get his brother in Scrooged. (3)
54) Frozen water often found on the ground around Christmas. (3)
59) Informal greeting used with friends and family at Christmas. (2)
60) The Bleak Midwinter. Away a manger. Also 13 down. (2)
Please note: all songs and Christmas chart positions are based on Britain's national chart.
Competitions and Quizzes Archive