Disney Differences
Created | Updated Sep 23, 2018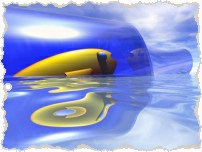 Recently my mother-in-law celebrated her 65th birthday by very kindly deciding to take her family on a holiday together to EuroDisney. Her family consists of ten of us, my in-laws, my wife and I and our two children as well as my brother-in-law, his wife and their two children. 8 of us (those of us aged 5 or older) had previously been taken to Disney World in Florida back in 2013 to celebrate her 60th birthday and my father-in-law's retirement. I must admit that before I went, how did the two compare? Here are my thoughts.
EuroDisney, now known as Disneyland Paris1, is of course much smaller than Disney World in Florida, consisting of two parks and not four. The layout is much more compact and convenient, with both parks, the Disney Village shopping area and the international train station all next to each other and a short walk from the hotels. Disneyland itself is the same size as the Magic Kingdom in Florida but has fewer rides, while the Walt Disney Studios is only half the size of its Florida equivalent, although apparently there are plans to extend it. I went to both at exactly the same time of year, late August, and EuroDisney was far more crowded, with the queues about three times the size. Not just for the rides, but to meet characters and particularly the toilettes.
Is EuroDisney really so much more crowded? It is possible that EuroDisney is busier because it has an international railway station next to it with direct services to many European capitals including London and Paris, among the largest cities in the world, and countries such as Germany and Belgium, whereas Orlando, Florida is comparatively in the middle of nowhere – inasmuch as anywhere is in the middle of nowhere that has an international airport since the invention of the jet engine. That said, I only know when the UK's school holidays are, so when children have their summer break in countries such as Spain, Germany, Italy, France for EuroDisney and the US in particular for DisneyWorld may affect how busy the parks are. That said, the Fastpass system at both Walt Disney World and EuroDisney allows riders to enjoy the rides they have prioritised and is a wonderful and fair system, unlike that employed at other theme parks which only benefits those who can afford to pay extra.
EuroDisney has a comparatively Isle of Wightesque climate, though likely to get much colder in winter2. Outside in Florida is full of insect noises chirping away while the grass is thick with an almost plastic-like texture, quite different to the soft, gentle lawns found in EuroDisney and the UK. In August Florida is much, much warmer, with far more humidity and a greater likelihood of storms. In the summer the Sunshine State is also noticeably much darker than the UK, being closer to the equator. So in August when you might have 14 hours of daylight in Paris, you only get 12 in Florida. This means that in Paris, more children are likely to miss the fireworks because they can't stay up so late, with the fireworks starting at 11pm in EuroDisney.
Pardon My French
Je ne parle pas Français. Je regrette d'avoir oublié mon Français. Non, rien, mais peut-être un peu. Parlez vous Anglais, s'il vous plaît? Oui? Très bien, fantastique - d'accord.
Being in France, French is predominantly the language of EuroDisney followed by English, probably around a 60/40 split. I thought that this would be the perfect opportunity for me to see how much of my old GCSE French I remember from two and a half decades ago and so I was determined to speak as much French as I could, at least to start off with. However, every time I said Bonjour to one of the members of staff, they would reply Ah! You're English and talk in English to me. Which just goes to show what everyone knows all along – at school you're not taught how to talk French the way that the French speak French, but the way someone from the Isle of Wight (l'Île de Wight) and/or England (Angleterre) would speak French if forced to speak French. I couldn't have been more Englishman-speaking-French if I'd gone round saying 'Good Moaning'.
The other problem is that at school, apart from basic phrases, we were taught stuff like the genders of items of furniture and stationery. Not useful stuff regarding ride regulations applying to pregnant women, people with heart conditions, back problems, high blood pressure, what children of various heights can and can't do and where they should sit and the other things that they tell you in queues. Admittedly EuroDisney didn't exist back when I started learning French, but I think Parc Astérix did.
A load of old boulangeries
In French classes in England, the first phrase people learn is Bonjour, je m'appel Bluebottle3, comment tu t'appel? The second phrase every student learns is of course Où est la boulangerie? I was now in France and, after a good three decades, finally in a position where I could ask someone where the boulangerie is located – or so I thought. Firstly it was located in a blatantly obvious place along Main Street USA so there was no point in asking anyone directions as it stood out a mile. Secondly, it wasn't actually called a boulangerie. No – it was clearly called a Cake Shop. Here I am, having waited a good 30 years for the opportunity to come to France and finally ask someone for real where a boulangerie is, and they call it a cake shop! Talk about being disappointed.
Show and Tell
On the whole I probably understood about a third of the child-friendly French being spoken, as I spent my time not only listening to what was being said but translating it for my children, For example, the 25th Anniversary Show was entirely in French. After all the characters had come on the stage the question was asked, 'Someone special is missing - but who? But who? But who? But who? But who? But who?' In French, this is of course,
Quelqu'un de spécial est absent - mais qui? Mais qui? Mais qui? Mais qui? Mais qui? Mais qui? – Mickey! Mickey! Mickey!
Disneyland Park
Disneyland Park is an aesthetic triumph. Everywhere you look is a photogenic, picturesque masterpiece. A heavily crowded photogenic masterpiece, true, but sublimely scenic nevertheless.
Main Street USA
The first area that visitors get to when entering the park is Main Street USA, which in appearance is fairly identical to that in Florida's Magic Kingdom, with minor differences such as you cannot meet Mickey Mouse or Princesses here. This is the shopping4 part of the park – despite the lack of boulangerie - with the only ride the railway station. The buildings and street furniture are all highly detailed, with arcades either side of the crowded central street useful walkthroughs to avoid the crowds.
This area is dominated by statues of TinkerBell, who is far more prevalent throughout the park than Mickey Mouse. Every lamppost has its own individual Tinker Bell statue on, which look fantastic. I've always wondered why in Snow White the Queen is jealous of Snow White, gets a huntsman to kill her and is labelled a villain. Tinker Bell, who isn't even the female lead in Peter Pan, is jealous of Wendy, gets the Lost Boys to shoot at her and arranges for Captain Hook to invade Peter Pan's lair and is not only branded a heroine but becomes Disney's icon, appearing with the Disney logo and even gets her own spin-off film series. How come? While the Queen, the second-most beautiful woman in her kingdom, dresses conservatively, covering up every inch of flesh in black before later turning herself into an old woman, Tinker Bell has a completely different approach. She believes in being seen and not heard, never speaking a word whilst there's far more material on her feet than covering her body betwixt bosom and bum. The moral of the story seems to be that if the Queen had instead of turning to magic and apples just stopped talking and paraded up and down wearing a revealing bikini, she too would be seen in a much better light.
The far end of Main Street USA is called Casey's Corner, after a diner named after the Disney character of Casey, who appears in Make Mine Music and is based on the poem 'Casey at the Bat' (1888) by Ernest Thayer. A sequel short, Casey Bats Again (1954) features Casey's nine daughters. Yet in Dumbo, Casey Jr is a train. That's one quite complicated family tree, methinks...
Discoveryland
Heading anti-clockwise from Main Street USA, the first land with rides is Discoveryland, which is EuroDisney's equivalent of Tomorrowland. Florida's Tomorrowland is a very 1970s view of the future and so looks heavily concrete and a little dated, whereas Discoveryland has been inspired by Jules Verne – complete with Nautilus - and has a timeless, retro steam-punk feel which works wonderfully. My favourite ride, Hyperspace Mountain, is here, the only Space Mountain with inversions, and from the outside looks breathtaking as the gun from Verne's De la Terre á la Lune (1865). Another Star Wars themed ride is Star Tours, which is in the Studios in Florida. My son's second favourite, Buzz Lightyear Laser Blast is also in this area, with the retro-looking Autopia similar to the Tomorrowland equivalent.
The only downside to this land is that after 5pm each day they block the path from Fantasyland in order to let the parade through, leaving only one way in and out of Discoveryland.
Fantasyland
This is the highlight of the park with the famous It's A Small World ride here, as well as others. Sadly rides such as Dumbo and Peter Pan's Flight never had a queue under 90-minutes, even late at night, so we didn't do them. There is a carousel and tea cups ride, the storybook boat ride and Casey Jr train, as well as my daughter's favourite attraction of all, Alice's Curious Labyrinth. She loved that maze and it was almost certainly what she saw the most of, going in several times.
By far the highlight of the land is the breathtaking beauty of the castle. Down below there is a cavern that is home to a sleeping dragon while upstairs the fairy tale is told through embroidery and superb stained glass windows. It may at first seem strange to think that, like at Disneyland California, it is dedicated to Sleeping Beauty5 rather than the more directly French Belle from Beauty and the Beast (1991), yet EuroDisney was planned long before that animated masterpiece and so EuroDisney doesn't really have anything dedicated to the two Disney animations expressly set in France, The AristoCats and Beauty and the Beast.
Adventureland and Frontierland
When you walk to the centre of EuroDisney to in front of the castle, you have Discoveryland representing the future to your right, Fantasyland and fairy tales straight ahead, while Adventureland and Frontierland representing foreign adventures are on your left. Both lands are quite small and to me I must confess Frontierland seems more a subdivision of Adventureland than a place with its own identity. Adventureland has an Arabian area, Adventure Isles encompasses a Pirates, particularly Pirates of the Caribbean, area, and pirates and the wild west are both that side of the world – on the left of the globe - after all.
Pirates of the Caribbean is another of our favourite rides and a sheer delight, apparently being longer in Paris than elsewhere. My daughter was uninterested in rides but really enjoyed the Adventure Isle, with the Swiss Family Treehouse above, and dark caves, tunnels and maze containing hidden treasures underneath, with a wide suspension bridge. This is probably the second-most scenic area of the park after the castle, with Skull Rock, waterfalls and a pirate ship making the area simply stunning.
My son went on Indiana Jones et le Temple du Peril to see if he liked rides that went upside-down, but it put him off. It is a very bumpy, jolting ride and not smooth like Hyperspace Mountain, even if it was the first Disney ride to go upside down. It is very difficult to find, particularly at night as the whole Adventureland and Frontierland area is poorly lit when it is dark. This is brilliantly atmospheric, but a few signposts wouldn't go amiss.
In the Frontierland part the big attraction is Big Thunder Mountain, which dips beneath the lake to ride round an island and is the world's longest, fastest and highest Big Thunder Mountain ride. It is definitely a favourite with most of my family, except my daughter who doesn't like rollercoasters, so we enjoyed walking round Fort Comstock instead. The Phantom Manor in the area was closed for refurbishment, but having a Victorian Gothic manor in a wooden frontier town seemed to me to be a little out of place. Perhaps it is just that I've unconsciously grown up associating wooden buildings as being mediæval or Tudor while more recent buildings are brick.
Disney Village
The Disney Village area has shops that sell all the cuddly Disney character toys you could ever want to eat, but I was disappointed that there isn't a DVD shop selling all the Disney films and television series you just can't get. Such as complete boxsets of The Many Adventures of Winnie the Pooh, Talespin, Adventures of the Gummi Bears or DuckTales. I pictured a shop full of everything Disney had ever made, where if you say 'The Gnome-Mobile had a strangely memorable theme song but I saw The Reluctant Dragon on a midnight flight from Heathrow Airport heading East in winter' to a member of staff when the shop is quiet, they will secretly pass you Song of the South in a brown envelope under the counter.
Walt Disney Studio
There is no doubt that everywhere in the Disneyland Park is an aesthetic delight, however the same cannot be said of neighbouring park Walt Disney Studios, unless you are a particular fan of concrete. This park doesn't really have 'lands' in the same way Disneyland Park does, despite claiming to the contrary that there are 'Front Lot', 'Production Courtyard' and 'Backlot' areas which never really feel separate to each other. It is perhaps best be split into thinking of the right-hand quarter of the park as being the Pixar area, which actually has been beautifully built to the highest Disney standards. The remaining 75% of the park is very much a unified concrete in appearance.
It was delightful to hear The Rocketeer (1991) theme playing as we walked around the Studio. This is an overlooked film which was a box office disappointment, released at a time when - believe it or not - superhero films weren't actually that popular. It isn't Citizen Kane, but it is a fun popcorn pic starring Timothy Dalton and Jennifer Connelly. The other soundtrack they unexpectedly played was from The Wizard of Oz (1939), an MGM film that Disney desperately wish they'd made and so keep making inferior sequels such as Return to Oz (1985), The Muppets' Wizard of Oz (2005) and Oz the Great and Powerful (2013) in the hope that this will somehow make up for it. They even had a Wizard of Oz model on display in their fairy tale river, though it isn't even a fairy tale either.
Pixar
The Pixar land stretches from the Crush's Coaster6 which as you enter is on the bottom right corner, all along the righthand side of the park passing a Cars themed area to the Toy Story Playland on your left, which my daughter loved and finally the Ratatouille L'Aventure Totalement Toquée de Rémy ride, which is definitely a highlight of the park and 3D rides in which the backgrounds have been designed to merge into action seen on screen to make a staggeringly effective immersive experience.
A Lot of Lots
The rest of the park has more shows than rides, so it is a good park to visit if you want a relaxing watching shows, with most, though not all, having separate French and English performances. The Tower of Terror is the best ride of the rest. With expansion plans likely to commence soon on a Star Wars land, a Frozen land, the park can only improve. More immediately the Production Courtyard 'land' being re-themed to make a Marvel land in the area around Armageddon, the car stunt show and the Rock 'n' Roller Coaster featuring Aerosmith. The Rock 'n' Roller Coaster featuring Aerosmith was always a bit of an odd one, with Aerosmith being a rock group who have only ever had one UK top ten hit, which was 20 years ago with 'Don't Want to Miss a Thing' at number 4. This ride is to be changed to be Iron Man themed, although when I experienced it, I found it so bumpy that it made me feel Thor instead. Hopefully the expansion and rebranding will have the quality and attention to detail of the Pixar area.
L'Hôtel
We stayed in the Newport Bay Hotel, which apparently was the largest hotel in Europe when it opened and is still the largest hotel in France. Whether or not that is true I don't know, but I can say the interior is certainly a gurt big maze. To get to our room we would enter at the ground floor, ascend to the first floor, turn right, go along a corridor and pass the lifts, turn right, go down the stairs back to the ground floor, turn right, turn left, turn right and the room is close to the end of the wing.
However, the picturesque hotel not only had a New England appearance but also benefitted from a strong Isle of Wight theme, particularly the towns of the River Medina, Newport, East Cowes and West Cowes. This can be seen as:
The hotel is named Newport, just like the Island's capital.
The hotel was nautically decorated with models of yachts that had competed in the America's Cup. The America's Cup, the World's oldest racing event, started in Cowes in 1851 and the 250th Anniversary event was held in Cowes in 2001.
The hotel's posh bar was called 'The Yacht Club'. Cowes is home to the world's most prestigious yacht club, the Royal Yacht Squadron, with other notable clubs based in Cowes including the Royal London Yacht Club, the Royal Cowes Corinthian7 Yacht Club, Island Yacht Club and charity the UK Sailing Academy.
The restaurant was called 'The Compass Club'. East Cowes and West Cowes have compass directions in their names.
The hotel has a little lighthouse just as Cowes has a little lighthouse at Egypt Point.
Nearby ride the Studio Tram Tour is hosted by Jeremy Irons, an actor from Cowes.
The hotel had a handy shop which stocked Disney merchandise, a refreshing indoor/outdoor pool which we enjoyed swimming in and also was a character greeting spot complete with photographer if you wanted to queue and meet Pluto, and who doesn't? It was also a short, pleasant walk from the park. The room was fine, perfectly sized and a virtually identical layout to the room we had stayed in in Florida. As a nice touch they had a UK 3-pin socket as well as European plugs, and the television had some English channels, one of which was an advert for the park, another showed non-stop Wild about Safety With Timon and Pumbaa and the BBC World service.
The restaurant had a nautical theme and served many fish courses as part of a buffet. My son was very fussy and didn't really eat anything for dinner, but that wasn't the hotel's fault. Their salmon was supreme.
The only criticisms about the room being that you couldn't set the air conditioning below 20° Centigrade to a cooler 18° and there weren't tea-making facilities in the room8. When I asked at the desk they said that I had €4 of credit on my room card I could use at a vending machine, each drink costing €1. The vending machine in question had dozens of different coffees, but no tea. Which is odd, especially when you consider that the most successful Disney film(s) set in France, Beauty and the Beast, features a tea pot as a main character. So we all had a hot chocolate each.
Où est notre petit-déjeuner?
Be our guest, be our guest, put our service to the test.

Tie your napkin 'round your neck, cherie - unless you expect breakfast.
The main disadvantage though was breakfast. We went down for breakfast after our first night only to be turned away at the door. We were classed as 'Half Board Plus' guests and had pre-paid for a breakfast and dinner each day. Though we were welcome to dinner in the hotel each day, the breakfast we had paid for wasn't the breakfast served in the hotel – inexplicably if we wanted to eat our breakfast at the hotel we had to pay an additional €14 per day per person.
Apparently the small print said that though we were certainly entitled to a breakfast, there was only one place in the whole park we could actually get it; Restaurant en Coulisse inside the Walt Disney Studios Park. So we were forced to take the hungry children for a much longer walk than we had anticipated, only to discover that as all the Half-board Plus guests in all the hotels could only eat breakfast there, the place was over-crowded and had closed because it was unable to cope with demand.
When we complained later at the hotel we were told that secretly you could get breakfast at the New York Style Sandwiches. So the next day I decided that rather than have the hassle of taking the children there and be in another unpleasantly crowded area, I'd go first thing, hopefully beating the rush, and bring breakfast back to the room. Breakfast consisted of a croissant or pain au chocolat, baguette, apple or orange juice and possibly a hot drink – the rules kept changing. On our first day we were told children were entitled to a hot drink and they enjoyed a hot chocolate each, when we returned we were told only adults could have a hot drink and they were very disappointed. Just as I was disappointed when I asked for tea. After placing my order I waited in a cramped area waiting for its arrival, with no room to unpack the takeaway bags the food had been placed in. The hot drinks had been placed at the very bottom of the bag with croissants on top, but when we unpacked we discovered that they had put milk in hot water and left the tea bags outside the paper cups. The resulting drink therefore ended up being almost, but not quite, entirely unlike tea9.
Character Breakfast
On my mother-in-law's birthday my father-in-law had booked a special celebratory breakfast at the Plaza Gardens restaurant, which I believe is one of the biggest in the park. The reason that we had breakfast there was because they did Character Breakfasts, where while guests are seated eating breakfast, various Disney characters come round to meet everyone and pose for photos. This cost a bit extra, but from the expression on the children's faces during the breakfast it was definitely worth it and a highlight of our trip.
The character breakfast only takes place between 8 and 9am each morning, but the seating capacity of the restaurant is easily in the hundreds, so you get hundreds of excited children all eating breakfast at exactly the same time in the restaurant. So how many toilettes do you think a large restaurant deliberately aimed at attracting hundreds of children at the same would have? The answer in the Hommes (Gents) is: one cubicle, and one urinal, and according to my wife the (Femmes) Ladies was not much better. True, they were British style and not French toilets, but it just represented one aspect of the park that I had been surprised by; completely inadequate toilet provision for the number of guests in the park. There were some cases of there being longer queues for the loos than the rides. This, in a place aimed at the very young who, let's face it, have limited bladder control, was surprisingly shocking.
The other difference with toilets in EuroDisney compared to Disney World was that they weren't kept as immaculately clean. I'm sure that in Disney World every toilet had an attendant on constant duty, but that certainly wasn't the case in EuroDisney. They were never filthy, just not as well kept, often without soap in the dispensers or paper towels.
At least the French toilet doors were full size – for some reason most of the toilet cubicle doors at Disney World didn't stretch all the way across to the other side and instead left a small gap that it was possible to look through, leaving you feeling on display while using the loo. The doors in Florida were also unaccountably much shorter than you would expect too. It wasn't just toilet seats that are odd in Florida, where all the rides had much wider seats in order to cater for larger-sized riders.
Photopass
I spent most of my spending money on a Photopass10 Plus, a card which allowed me to digital copies of all official photographs taken in the park, whether on rides or by the official photographers at the official character greeting points. Sadly I had assumed that everywhere where characters greeted visitors was an official character greeting point, but sadly not. Though there were characters all over the place, with queues usually 90-minutes to meet them, only a few were official and accompanied by photographers, although people there were happy to take photographs while you were there.
Instead, the best way to get photographs on the Photopass Plus card was on official rides. Sadly they only had photographs on the bigger rides rather than on rides for toddlers and smaller children, rides such as 'Hyperspace Mountain', 'Thunder Mountain', 'Pirates of the Caribbean', 'Buzz Lightyear: Laser Blast11', 'Twilight Zone Tower of Terror' and 'Rock 'n' Roller Coaster'. Still, my wife and son loved three of those and I gave them all a go. I looked forward to getting copies of nice photos of my wife and son on the rides, and my son and I on the rides together too. It didn't quite work out like that…
No, whenever we went on one of the main rides, we ended up behind other people. Who were older than my son, and therefore taller, and also liked to put their hands up in the air during the ride. This meant that by the end of the third day, every ride photograph we had contained photographs of random people's hands blocking out my son. Every photo.
Waving Your Hands in the Air like You Just Don't Care is Inconsiderate
Now hands are wonderful things. Just think about all they have made, all the art they have created, the joy of receiving a hand-written letter, holding hands with a loved one. They're brilliant. However when I have paid €75 for photographs of my family, I don't want to see random strangers' hands in front of my son's face time and time again.
I've come up with some guidelines for people on rides which I think are fair.
Does the ride have a camera? If no, do what you want with your hands.
Are you sat at the very back? If yes, do what you want with your hands.
Is anyone behind you? If no, do what you want with your hands12.
Do you know where the camera is? If yes, do what you want with your hands before and after the photograph is taken, but keep your hands to your side during the taking of the photograph.
If you do not know where the camera is, ride photographs on roller coasters and log flumes are invariably taken when the ride descends. If the ride is level, turning left or right or ascending, do what you want with your hands. Whenever the ride descends, keep your hands by your side until the photograph is taken, and then do what you want with them after.
This way everyone can have fun on the ride without spoiling it for others.
Staff (aka 'Cast Members')
Before we went we got a book, Independent Guide to Disneyland Paris 2018, so we could plan what we most wanted to do and see while we were there. Chapter 13 is dedicated to comparing EuroDisney with Disney World. This tells useful information such as different weather to expect at different times of year. Hotel prices are apparently twice as expensive per night in Paris than Florida and do not have the same extensive range of swimming pools and decorations, while park entry per day is cheaper in Paris.
The guide also goes on to say how which of the rides in Paris are 'better' than their equivalent in Florida, although as both parks continually replace, refurbish and expand rides this is to be expected and does not mean that Disney World's rides won't catch up or overtake them. Suffice it to say that at present at least for the most famous rides, Pirates of the Caribbean is much longer and you have a bigger It's a Small World after all in Paris. Twilight Zone: Tower of Terror, however, is disappointing in Paris as it is only the lift with all-but none of the atmosphere or background. There are also several unique walkthroughs and rides, while rides which are in, say, Disney Studios in Florida can be found in Disneyland Park in Paris, while ones in Disney Studios Paris can be seen in the Magic Kingdom.
When reading this guide I came across this sentence on p102,
French employment laws are very strict, so Cast Members cannot be reprimanded for not smiling at work.
That was a real jolt of a sentence – workers reprimanded for not smiling?! I had to read it again, and yes, it definitely says,
French employment laws are very strict, so Cast Members cannot be reprimanded for not smiling at work.
I think that what the sentence actually means is
In America employees have little legal protection from draconian employers such as Disney and comparatively few of the basic rights that workers in Europe take for granted.
This seems to be correct, as the guidebook goes on to say,
The Cast Members in the US are very restricted by the Disney rulebook, which even affects their personal lives such as how they can cut and style their hair. [In] Disneyland Paris… a 'Disney Look' dictating employees personal appearance is illegal.
I noticed that in EuroDisney, a few members of staff had tattoos that I'm guessing would earn them the sack in Florida. Which is better? One side of the argument is that visitors are paying to enjoy the perfect fantasy and things like negative human emotions interfere with that. Alternatively surely people are entitled to be people and have emotions. Plus there's no denying that there's something creepily Stepford Wives about seeing vast numbers of staff walking around with fake smiles all the time.
The biggest difference in employment regulations is of course that in restaurants. In America you are expected to give an additional 20% of the cost of your meal as a separate tip, apparently because from what I gather from films, restaurant owners can bypass minimum wage legislation and don't have to pay their staff themselves. In France for staff to be given a tip is considered an insult; it implies the staff are in a low-paid, demeaning employment. Instead the service charge is included as part of the meal, which might be why food in EuroDisney is about 40% more expensive. In Paris you also get smaller portion sizes, however in Florida a child's dinner is big enough to feed a family of four for a fortnight. In Paris alcohol is available with meals, but you can only get one small soft drink as part of dining plan and all further drinks must be paid for.
In EuroDisney our Halfboard Plus status only entitled us to eat at the cheap, buffet restaurants, which suited us as it saved time and increased the hope that the children would find something they would eat. This meant that when we arrived we were asked to pay up front (done with our meal vouchers) and as the financial side was immediately done and dusted we were shown to a table and left to get on with eating our dinner in peace and quiet, able to leave immediately when finished. In Florida there was much more creepily obsequious interference from waitresses13 during the meal but as soon as we wanted to leave to actually enjoy the holiday, the waitresses were never in sight. Each time there had been a long-winded attracting the waitress's attention, asking and getting the bill, paying, leaving a tip each time we'd finished. Getting it all done up-front was definitely easier.
The guidebook then goes on to say how 'French customer service is almost non-existent compared to American standards… most of the Paris cast are pleasant, inviting and helpful, just do not expect American standards in France.'
Well, from my experience you can't expect to have breakfast in France and the staff inside the International railway station were very unhelpful, but other than that I have no complaints. In fact, my worst Disney staff experience wasn't in Paris but in Florida. There when we were at Animal Kingdom one day, my daughter was playing in the Boneyard play area, slipped and hit her face against a rock. There was a large amount of blood, so we turned to the nearest member of staff as we assumed there'd be a qualified first aider to look at her. Was a medic called? No, they got us out of the park as quick as they could to stop us making the place look untidy, bundled us in a taxi (which we had to pay for) and sent us straight back to our hotel for the hotel's receptionist to deal with, without even phoning ahead to let the receptionist know to expect someone wanting to see a first aider. Call that customer service? I don't.
A Final Word
Oh, and let me emphasise that I am of course incredibly grateful to my in-laws for sharing their holiday with us, and that we all enjoyed every moment. I am by nature a very critical, laidback cynical optimist. I try hard not to be judgemental about people but consider everything else to be fair game. I don't like to accept anything on face value but have a habit of, when I like something, trying to work out why I like it, in which ways and to what extent as, if I didn't, how would I know what its true value is? My wife finds that behaviour a bit odd14 and thinks that it somehow detracts from the experience. I disagree, as knowing that the Mona Lisa is 30" by 21" does not in any way detract from her smile, appearance or the knowledge that I can't paint like that but is merely an additional fact.
The Bluebottle Archive
1To avoid confusion I call the Disneyland Park 'Disneyland', while the wider area encompassing Disneyland, the Walt Disney Studios, Disney Village and Disney Hotels I call 'EuroDisney'.
2My wife and her family went back in the 1990s in December once and they were all dressed for an Isle of Wight winter and ended up having to stock up on cold-weather gear. She still has the scarf she bought then.
3Change as applicable.
4In Florida, prices tags often lie, so that when it says something is, say, $10, actually it is $10 before tax and will actually cost you more. In Paris a price label saying €10 means it costs €10.
5Based on The Beauty Sleeping in the Wood by Charles Perrault (1697), although many story elements have been added over time, particularly in Germany.
6The most popular ride in the park that, unaccountably, has the shortest opening hours. Sadly we didn't get a chance to ride it, making it the only rollercoaster there I didn't to go on. C'est la vie.
7'Corinthian' yachting means that the yacht's owner(s) sails her and never has others sail her on their behalf.
8I've been on holiday to America, Ireland, Scotland, Wales, France, Italy, Greece (Athens, Crete, Rhodes), Cyprus (both), Egypt and Turkey and been in only two hotels that didn't provide tea-making facilities: Disney All-Star Sport in Florida and Disney Newport Bay Hotel.
9Tea has to be made at 100° C and left to brew before adding milk, which inhibits the brewing process. It is thus unlike coffee which should be made around 90° C to avoid burning the beans. It really is simple.
10I never got tired of saying 'Photopass' in a The Fifth Element (1997) accent, a wonderful film in which Leeloo gets a multipass.
11Sadly my daughter doesn't like shooting rides such as 'Buzz Lightyear' or rides with drops such as 'Pirates of the Caribbean, and the rides she loved didn't have cameras.
12Bearing in mind that as arms are long, it isn't just the row immediately behind you but also row(s) behind that.
13Maybe it is because I grew up skint and never went to a restaurant before I was in my 20s, but I find the idea of someone watching you while you're eating and hoping you'll therefore give them more money a bit weird.
14Another difference between us is that when I'm on holiday, I want to make the most of it and fill every unforgiving minute with 60 seconds' worth of distance run, and nothing winds me up more than time wasting. My wife, though, likes to relax on holiday and nothing annoys her more than feeling rushed. This has, in the past, led to conflict…