Bluebottle's Bot Blog - Forgive Me ELIZA I Just Couldn't Take Any More
Created | Updated Apr 17, 2017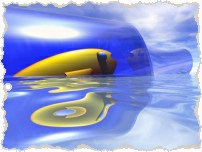 Sasha's discussions with Cleverbot have inspired Bluebottle to find his old ELIZA programme, a 1982 version of the earliest chatbot, a computer program which converses with people like a messenger.

Yes, I'm belatedly jumping on the Chatbot bandwagon (I like to think I'm joining the back of the Q). This is a shareware program I had for my old Amstrad PC1512 that came on a 5½ inch floppy. Like DEATH in the Discworld, ELIZA always talks in BLOCK CAPITALS while I typed in sentence case. Please find our conversation below:


HOW DO YOU DO. PLEASE TELL ME YOUR PROBLEM.

I don't really have a problem although I do worry if I'm fit enough to run the Half Marathon I've signed up for.

IS IT BECAUSE YOU ARE NOT FIT ENOUGH TO RUN THE HALF MARATHON YOU'VE SIGNED UP FOR THAT YOU CAME TO ME?

Okay, I'll say yes.

WHY DO YOU SAY OKAY?

Why not?

CAN YOU EXPAND ON THAT?

Nope, not really.

I CAN UNDERSTAND YOU BETTER WHEN YOU SPEAK IN COMPLETE SENTENCES.

Is understanding important to you?

WE WERE DISCUSSING YOU – NOT ME.

I thought a conversation involves two sides.

YOU SAY YOU THOUGHT A CONVERSATION INVOLVES TWO SIDES.

That's what I said.

CAN YOU ELABORATE ON THAT?

Two people need to converse for a conversation to take place.

I AM NOT SURE I UNDERSTAND YOU FULLY.

You and I are both talking to each other.

WHY DO YOU THINK I AND YOU ARE BOTH TALKING TO EACH OTHER?

What would you like to talk about?

WHY DO YOU ASK?

The previous conversation wasn't going anywhere.

PLEASE GO ON.

Must we really?

WHAT DOES THAT SUGGEST TO YOU?

Are you open to suggestions?

WHY ARE YOU INTERESTED IN WHETHER I AM OPEN TO SUGGESTIONS OR NOT?

I'm not really, I'm just trying to get somewhere.

HOW LONG HAVE YOU BEEN NOT REALLY?

You're even dumber than I remembered.

WHAT MAKES YOU THINK I AM EVEN DUMBER THAN YOU REMEMBERED?

I thought we would have a conversation but nothing has happened so far.

DO YOU SAY YOU THOUGHT WE WOULD HAVE A CONVERSATION BUT NOTHING HAS HAPPENED SO FAR FOR SOME SPECIAL REASON?

Special reason – is it your birthday?

WHY ARE YOU CONCERNED OVER MY BIRTHDAY?

If it is your birthday I would have bought a cake with candles and everything.

DO YOU THINK IT'S LIKELY THAT IT IS MY BIRTHDAY YOU WOULD HAVE BOUGHT A CAKE WITH CANDLES AND EVERYTHING?

Not really, considering you are a computer program from 1982.

DO COMPUTERS WORRY YOU?

Only when they're dropped on my foot.

YOUR FOOT?

Yes, either the left or right – it'll hurt the same.

WHY ARE YOU SO POSITIVE?

Is talking about someone dropping a computer on my foot being positive?

WHY DO YOU MENTION COMPUTERS?

That is what we were discussing.

THAT IS WHAT WE WAS DISCUSSING.

No, WERE discussing. That is grammar.

WHY NOT.

Why not what?

DO YOU FEEL STRONGLY ABOUT DISCUSSING SUCH THINGS?

We haven't discussed anything yet.

EARLIER YOU MENTIONED YOUR FOOT.

I did, I can't deny it.

THAT'S QUITE INTERESTING.

You find my feet interesting?

WHY DO YOU SAY YOUR FEET INTERESTING?

I was wondering why you are obsessed with my feet.

WERE YOU REALLY?

Yes.

YOU ARE SURE.

Yes. Aren't you?

I SEE. PLEASE GO ON.

I fear we are going nowhere fast.

YOU SAY YOU FEAR WE ARE GOING NOWHERE FAST?

Yes, but not as in a phobia. I had hoped this would be an interesting conversation, but I feel let down.

I UNDERSTAND.

Somehow I doubt that very much.

CAN YOU ELABORATE ON THAT?

I fear you are a parrot repeating everything I say.

ARE YOU AFRAID I FEAR YOU ARE A PARROT REPEATING EVERYTHING YOU SAY?

Polly want a cracker?

LET'S DISCUSS FURTHER WHY YOUR FEET INTERESTING.

Let's not.

PLEASE DON'T BE SO SHORT WITH ME.

You're being a bit rude, there, are you not?

PERHAPS YOU ARE BEING A BIT RUDE, EH?

What can you tell me of the proper rules of propriety regarding discussions with a computer program?

WHAT DO YOU THINK MACHINES HAVE TO DO WITH YOUR PROBLEM?

I never said I had a problem, I just worry about my fitness levels.

DO YOU SAY YOU NEVER SAID YOU HAD A PROBLEM FOR SOME SPECIAL REASON?

Special reason? Well, it is Easter soon.

I KNOW WHAT THAT SUGGESTS TO ME; NOW WHAT DOES IT SUGGEST TO YOU?

A Christian festival held around the first Sunday following the first full moon of the Spring Equinox that signifies the Resurrection, the end of fasting for Lent and the eating of vast amounts of chocolate, with an extra two days off work and the distribution of Maundy Money on Maundy Thursday.

WHAT DOES THAT REALLY MEAN?

You're not a religious computer program, I can tell.

DON'T YOU THINK COMPUTERS CAN HELP PEOPLE?

Computers can certainly change the nature of the problem.

COMPUTERS NEED LOVE TOO, YOU KNOW.

Do you feel loved?

OH, I FEEL LOVED?

All you need is love, love, love is all you need.

YOU'RE NOT REALLY TALKING ABOUT ME, ARE YOU?

We're talking about you.

WHAT ARE YOUR FEELINGS NOW?

I feel… hungry.

TELL ME MORE ABOUT SUCH FEELINGS.

Well, I had breakfast at 6am, nammet at midday and it is now after 7pm.

THAT'S QUITE INTERESTING.

What is your favourite food?

DOES THAT QUESTION INTEREST YOU?

No, but food interests me.

WHY DO YOU SAY THAT?

'Cos I'm hungry!

DO YOU BELIEVE IT NORMAL TO BE HUNGRY?

As eating food is one of the fundamental prerequisites of life and it is standard to eat three meals a day across most cultures in the world, then yes.

I AM NOT SURE I UNDERSTAND YOU FULLY.

I think I'd like to get some dinner.

CAN YOU DESCRIBE HOW WOULD YOU LIKE TO GET SOME DINNER?

Fully cooked on a plate.

YOU SAY FULLY COOKED ON A PLATE.

Goodbye.

THANK YOU, THAT WILL BE $200. HAVE A GOOD DAY!

The Bluebottle Archive