42 Words: This Way to the Egress
Created | Updated Oct 18, 2015
Florida Sailor points out the direction of they Egress in 42 words
A few weeks ago paulh started a journal asking for 42 word stories and poems. There have been a few submissions, and we thought you might like to read them. If you want to try your hand at it, we suggest you pop over to paulh's journal and add your own.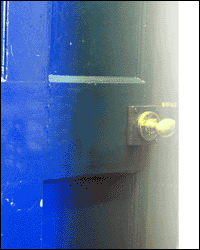 Come see the Egress!
Our most important display is the Egress.
No one visits here without a trip the Egress. Why don't you go see the Egress first?
We have amazing exhibits, why save the best display for last?
Egress means Exit.