The Post Quiz - Science Founders
Created | Updated Feb 23, 2014
Where do all those funny words come from?
The Post Quiz: Science Founders
Cactuscafe said, 'I wonder if Fahrenheit was named for somebody…' Sure. Lots of scientists got their name of the product. Can you match these?
Match the scientists to their inventions or ideas.
Think you knew them all? Check by clicking the picture below.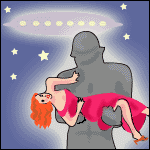 Post Quiz and Oddities Archive