The Post Quiz - Naturalised Actors
Created | Updated Sep 29, 2013
Home is where you hold your passport, right?
The Post Quiz: Naturalised Actors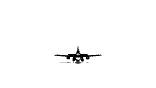 Nationally, we're proud of our actors. But who really lives where? What with the lure of Hollywood these days, it's hard to tell.
Do you know which of these famous British-born performers is still a UK citizen? How many have gone over to the Dark Side, er, Stars and Stripes?
Identify the UK celebrities below who have become US citizens.
UK or US?
Alan Cumming
Anthony Hopkins
Craig Ferguson
Angela Lansbury
Damian Lewis
Liam Neeson
Tim Roth
Jane Seymour
Marina Sirtis
Patrick Stewart
Think you were able to sort the true Brits from the turncoats? Click on the passport to find out.
Post Quiz and Oddities Archive