I Couldn't Care Less: Family Matters
Created | Updated Aug 4, 2013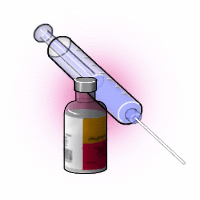 Last week I hired a care for the weekend. We'll come to that in a minute. When I return to the hire car hire place I waited at reception for a few minutes while they dealt with a number of other customers bringing back or taking out vehicles. While I sat waited I got chatting to an elderly lady who was also waiting while the good people from the car hire firm tried to overcome the problem of her card having expired. Her husband was very ill with cancer and she had been more or less his sole carer, at the age of 80, for the last 2 years. Today she had a respite place for him at a nearby hospital, so she was hiring a car so that her friend could drive her husband to the hospital and she could have a week's respite.

I have scribbled about respite care before in this space before but this is more by way of an anecdotal scenario. I took my wife with me, so it's not respite in the sense that I took time off from caring. Rather it is the fact that our circumstances all add together to mean that we don't see as much of our family as we would like, what with travel being hard for her and money being tight. On this occasion, to exemplify my previous moan about funding, we were able to go along because my younger brother very kindly paid for the car and for fuel, but not everyone is fortunate enough to have family who are both able and willing to do such things.

Anyway, enough of that. The trip there was tricky because I got lost and the trip back was tough because I was driving in the rain and the dark and I don't drive very often and I got quite tired. But in between the 10ish hours of driving was a chance to see my family. It was a gathering mainly to celebrate my grandfather's 90th birthday, but to minimise his anxiety at being the centre of attention it also encapsulated 3 more significant birthdays and two wedding anniversaries, plus probably other events I forgot about. So there were many people there, some of whom I haven't seen in a year or so, some of whom I literally have not seen in about 20. The weather was pleasant, my aunt and uncle, who were hosting, have a nice garden in which the kids played with balls and the adults chatted and ate and drank.

I've had plenty of opportunities to muse on the value of families. At their worst you are chained to a group of people who don't get on and don't like each other but feel morally obligated to continue to affect a veneer of mutual affection and a familial bond for no good reason and to no advantage at all. In these scenarios family can be actively destructive and detrimental and people can find themselves wanting and even opt to walk away and to surround themselves with people of their own choosing.

But then that's not always the case. As I sat with my brother and two of our cousins discussing the computer games of our childhood I was reminded very clearly that for a more or less functional family what you have to grow up with, to treasure and to remember, is a complete shared history. Every family holiday, every Christmas dinner, every birthday, every wedding. There are arguments, of course, and unhappy memories. But there is also a great deal of joy and laughter and love and happiness. Sometimes that knowledge and those recollections are all the respite I need.
Articles by benjaminpmoore Archive