The Video-Lover's Guide to the Edited Guide
Created | Updated Jul 7, 2013
The Edited Guide contains riches even the hard-core fan may not know about.
The Video-Lover's Guide to the Edited Guide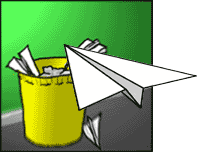 The Hitchhiker's Guide to the Galaxy was famous for its illustrative videos. Which makes it annoying that most of the time, our Edited Guide Entries merely link to video material in archives. On occasion, however, videos have been embedded in our text pages. Videophiles, rejoice. The Edited Guide has moving pictures. We'd like to share a few.
Check these out:
In addition to the Edited Guide, the Post is occasionally blessed with video support, though not embedded. For a fun blast from the Post past, check out Lost Transmissions: Coffee by Tim Stevenson (or tap the picture here). The excellent video is but a mouseclick away.
We're sure there are more videos in the EG that we haven't found. If you have a favourite, please put the link in the comments below.
Happy reading! And happy viewing!
PS: You might enjoy this video by our Rod, as well.