The Post Quiz: Those Magnificent Men - And Women - In Their Flying Machines - Answers
Created | Updated Jun 16, 2013
Come down from the clouds and check your answers to this week's quiz.
Those Magnificent Men (and Women) in Their Flying Machines – Answers
Now, be honest: Were you or were you not just amazed at all those questions about pioneers of flight and other surprising people in the air?
You're going to be even more amazed at the answers. Check it out.
Isn't it just mind-boggling how much fantastic, edge-of-your-seat aircraft stuff is in the Edited Guide? And we've just scratched the surface. Go searching and reading – and if your favourite unusual flying story is not already in there, you know what to do. Write your next Guide Entry about aviation.
Or aviators. Or aviatrixes…er, aviatrices, er…
As usual, share with friends.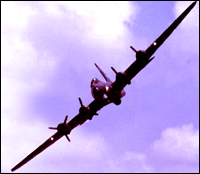 Post Quiz and Oddities Archive