All the News That Fits: BMT's h2g2 News
Created | Updated Jan 13, 2013
You want news? We've got news, h2g2ers!
All the News That Fits: BMT's h2g2 News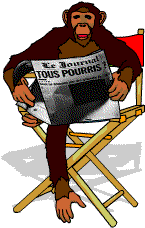 [Editor's note: Due to technical restraints, this article should be read in Pliny only. If you are reading in Ripley, the links to threads will result in error messages. We apologise for the inconvenience. Don't panic!]



Having trawled the various threads across h2g2 in search of items that fit the category of being news, I couldn't help but notice that the new year seems to have started with announcements of serious illnesses and deaths.
Condolences go out to Gnomon who lost his father on the 10th Jan 2013.
Condolences also go to friends and relatives of one of our researchers, Effers, who passed away on the 25th Dec 2012.
Among some of the more, lets say, lively threads, there appears to be a serious debate on Gun Control in the USA in light of the recent tragic school shooting. It's a debate that is proving to be both passionate and at times heated, but there is a good cross section of opinion and views. Its a thread well worth a read.
Here's the link: The Gun Control Thread.
There's a new and different take on New Years resolutions also in the popular Ask forum. Its intriguingly called 13 for 13 and puts a new slant on resolutions.
You can read it here as well as add your own resolutions: 13 for 13 Thread.
Of course, if you're having a bad week, for whatever reason and want someone to blame you can always blame that stalwart of hootoo, 2legs, by posting here: What can we blame 2 Legs for?
There are some really good articles currently making their way through the Peer Review forum.
If you're a Bond fan, there's an excellent article on Bond cars by one of our more prolific writers, Bluebottle.
Peer Review is living up to its trademark of catering for all types of factual writing. We have an article on making High Fruit Jam to a potted history of music origin in From Assyria to Sirius. [Editor's current personal favourite: Sarmale, Romanian Style.]
It goes without saying, take a look at Peer Review and if you think you can contribute then get writing. There's plenty of help around and its not the 'bear pit' its made out to be1.
Last but not least, be sure to subscribe to the Front Page, in particular to the forthcoming Announcements section. This is where any challenges the h2g2 'Create' team have to offer will be made.
As well as any challenges its also where any significant technical changes/updates to the site are announced.
Here's the link: Front Page It couldn't be any simpler so bookmark it and check in regularly.
1Editor's note: The Editor, a notoriously shy fellow, would like to point out that this is true. He hardly ever needs medication after Peer Review these days.