The Post Childhood Memories Quiz
Created | Updated Mar 4, 2012
Some of us don't raise children. We stick to cats and captive floral matter. But all of us (except Lt Commander Data) were children once. So were these famous authors. See how well you do with…
The Post Childhood Memories Quiz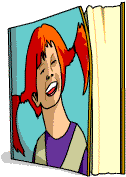 1. Which famous writer of sea stories spent his childhood in exile in Russia because of his father's political activities?
2. Which famous US author learned a lot about being depressed when his family lost its wealth in the Great Depression?
3. Which famous British author could not stand or walk until he was seven years old? (It must have been a spooky experience.)
4. This one is about the child of a famous author. Which famous UK author had an illegitimate child by a car salesman? (Solve the mystery.)
5. Which US author claimed to have written a biography of Satan as a child?
6. Which gloomy Russian writer's father was murdered by his own serfs?
7. Which hard-boiled US detective writer was actually raised by Quaker parents?
8. Speaking of detective story writers, which UK writer had a childhood filled with imaginary friends?
9. What great Australian writer used to have his red cowlick held down by Fix-a-Flex?
10. Which world-famous writer wrote his first book (at 14) by compiling an alphabetical list of epithets used by his stepmother?
As usual, click on the picture below to find the answers.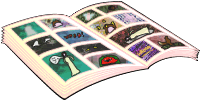 General Features Archive