The Post Childhood Memories Quiz: Answers
Created | Updated Mar 4, 2012
How well did you know your famous authors? Check out the answers below.
The Post Childhood Memories Quiz: Answers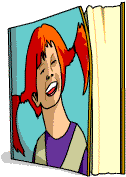 1. Which famous writer of sea stories spent his childhood in exile in Russia because of his father's political activities?
Joseph Conrad. Józef Teodor Konrad Nalecz Korzeniowski's father was a Shakespeare translator and Polish patriot. The family spent years in exile in Russia.
2. Which famous US author learned a lot about being depressed when his family lost its wealth in the Great Depression?
Kurt Vonnegut, Jr. Kurt Vonnegut, Sr, was a successful architect in Indianapolis, Indiana, until the Depression hit. Vonnegut's family lost its wealth and privilege, and according to Vonnegut, this was particularly hard on his father. Vonnegut said that he learned a 'deep-boned sadness' from this experience.
3. Which famous British author could not stand or walk until he was seven years old?
Bram Stoker. In spite of his childhood illness, Stoker grew up to be an outstanding athlete. He played rugby at the University of Dublin, and was widely travelled.
4. This one is about the child of a famous author. Which famous UK author had an illegitimate child by a car salesman?
Dorothy Sayers. The author kept the birth of her son a secret, even from her parents. But she supported him financially.
5. Which US author claimed to have written a biography of Satan as a child?
Mark Twain. (We might have added, 'of course'.) Twain tells about this early literary effort – and its effect on his Sunday School teacher – in Is Shakespeare Dead?

6. Which gloomy Russian writer's father was murdered by his own serfs?
Fyodor Dostoevsky's. The father, a retired physicist, had a reputation as a bit of tyrant. Dostoevsky's mother died young, as well, so he was sent to boarding school. There's a moral in there somewhere. We leave you to find it.
7. Which hard-boiled US detective writer was actually raised by Quaker parents?
Raymond Chandler. One shudders to think what his forebears would have thought about all those 'gats'. On the subject of early memories, Chandler once wrote in a letter, 'The swans of our childhood were probably just pigeons.'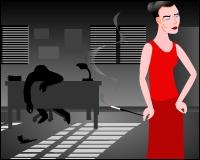 8. Speaking of detective story writers, which UK writer had a childhood filled with imaginary friends?
Agatha Christie. Homeschooled, Christie invented hordes of imaginary people to play with and talk to. One, a Mrs Green, had a hundred children.
9. What great Australian writer used to have his red cowlick held down by Fix-a-Flex?
Thomas Keneally. Apparently, Fix-a-Flex was all the rage in the early 1950s Down Under. In his memoir Homebush Boy, Keneally also lets us in on the fact that his mother named him Michael Thomas. His da and the registrar got it wrong, though, and so he became Thomas Michael. (But not to his mother.)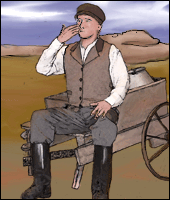 10. Which world-famous writer wrote his first book (at 14) by compiling an alphabetical list of epithets used by his stepmother?
Sholom Aleichem. Solomon Naumovich Rabinovich grew up in what is now Ukraine. His family had many troubles, including bankruptcy and the death of his mother from cholera. Sholom Aleichem grew up to be a great writer in Yiddish. Another notable writer had childhood memories of Sholom Aleichem – his granddaughter Bel Kaufman. She recalled that her grandfather suffered from triskaidekaphobia, or fear of the number 13. In fact, his gravestone is marked 'died May 12a, 1916.'
We hope you enjoyed the quiz. Tell your friends – but don't tell them the answers!
General Features Archive