Talking Point: Time Travel
Created | Updated Nov 16, 2004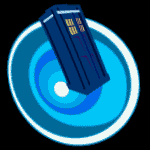 We are all travelling through time every day, but at a set speed, and in one direction. Many people believe anything else is impossible. If you were to go back in time and kill the inventor of your time machine, for example, how could you be using a time machine? And if you weren't using a time machine, you couldn't go back and kill the inventor... This causes a paradox.
Science fiction writers, and indeed scientists, can offer us theories on how travelling through time might work, and the problems that may be encountered. Can we learn from these?
Do you believe time travel is possible?
If you could go back in time, where would you go?
What period of history would you choose and why?
If time travel is possible, wouldn't it have always existed?
Are we, as a species, ready for time travel?
Is there anyone in particular you would like to meet?
Would you prefer to travel into the future? How far would you go?
Is there anything in particular from the past that you would like to change?
http://www.bbc.co.uk/science/space/exploration/timetravel/index.shtml
http://www.bbc.co.uk/cult/doctorwho/index.shtml
http://www.bbc.co.uk/cult/doctorwho/tardiscam/intro.shtml