Bristol 2010 - Robyn's Birthday Meet
Created | Updated Jul 11, 2011

It's Robyn's Birthday in February - hurrah! To celebrate, Researchers are gathering in her home town of Bristol on Saturday 13th of February, 2010.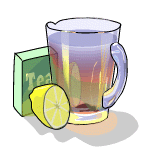 What's the plan?

We're meeting at one o'clock at the Arnolfini Cafe Bar - but double check closer to the time in case we decide to change it. A couple of people may dart out to go and check in to their hotels at about two o'clock. If you want to exchange mobile numbers, email me at laura _ sheep at hotmail dot com.


After two thirty, we'll head up to Clifton to see the suspension bridge, the Camera and some caves (so wear sensible shoes!). In the evening we'll hole up in a pub somewhere and celebrate h2g2 is the best way we know how...

If I can face writing another one, I may even do a quiz. And provide a prize.

Who Is Coming?

So far we have these people interested:


Robyn, of course
Vip + 1
?
Where Do I Sign Up?

Right at the bottom of this page!

Anything else?

As usual, make sure you read the meet guidelines. Some of you may be travelling from afar, so do make sure you know how to get home or arrange accommodation. The evening session will be based in various pubs, and as such will mean you have to be over 18 for this portion of the meet. Under 18s are welcome before this time, however (as long as your parents know where you are and are happy with you attending).

Original threads in Robyn's Journal and the Meets Page.