Colonel Sellers Observes
Created | Updated Jul 11, 2003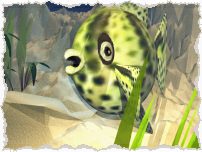 Adventures in Uselessness, a Tale of Getting Paid

I work for municipal government, and that's always been something that has been very difficult for me, given my libertarian views. It's been something that has solidified those views, because, who competes with local government? What are you going to do, move to another area? I see the result, as people are hired who are incompetent, and others who are, but really don't give a damn about the people they are supposed to be helping. Have you ever been to the DMV? God help you if you ever have to go to immigration.
This general malaise is obvious in every department where I work except one: IT. And no, I'm not saying this just because it's my department. I say this because, if IT does something badly, our customers can simply stop doing business with us, and go to an outside contractor. Some have done so in the past. We also don't have a budget... we charge the other departments for our services, and that is where we get our revenue. So there is competition, and there is incentive.
Where could you find the absolute lack of both? How about payroll? After all, they don't deal with the general public, only with employees. And where else are you going to go to get your paycheck?
Well, my girlfriend and I had the opportunity to observe the payroll department at work, one glorious afternoon when we could have been doing something more productive. And here are the results:
Case 1 (my girlfriend)
New hire. It takes four weeks to get your first paycheck, because of the way the system works, after which you get paid every two weeks. She turned in her first timesheet one day early, but, for some reason, the payroll clerk failed to enter her data into the system on time (she's temporary... regular employees like myself get to enter our own data). She was told that she would get that money on her next check. Despite my advice, she decided to wait the extra two weeks.

Two weeks later, she was mailed a check... to the wrong address. After yelling at the uncooperative person on the phone, she was told she would have her check today, if she could come in before 1:00pm. We arrived at 11:00, and she filled out the paperwork. She was told the check would be ready around 4:30. She asked if it could be done sooner. She was told that if they got right on it and got it signed easily, then it would be ready around 2:30. I asked for a number, so we could call and see if it's ready. We went back home (it was my day off, and she was sick).

At 2:30, she began calling from home. She called every number in that office, and nobody answered their phones. Ticked off, we made the 20-minute drive back to the payroll office. We were told it would be ready in 20 minutes. That was at 3:05. We didn't get the check until 4:20.
Case 2
The comedy team. She's an older, heavy white woman. He's her son, a 30-ish male of medium build and height, brown skin, with a mischievous grin plastered permanently on his face. He unabashedly tells everyone that his mom killed his dad, and that he's on probation. The two are completely outrageous in their banter, and include anyone who happens to be nearby. They served to melt the ice in the waiting room, and we were all talking and laughing in short order. As I remarked later:
'You have to laugh about it, or go postal. Those are your only options.'
She never received her check... probably mailed to the wrong address again. She's told that she came too late to get a check today, but they can have one to her by 4:30 tomorrow. This answer is unacceptable to her, and she asks if the payroll people would like to buy dinner for her kids tonight. Then she asks to see a supervisor. Suddenly, the situation changes, and yes, she can get a check today. The two of them are still waiting when we leave.
Cases 3 and 4
New hires, both of them. They're both young ladies employed as office assistants. They're both blondes, although one is slightly overweight, and the other is absolutely gaunt. Both drove a long way to be there. Both are incensed, because they were told, independently, that their checks would be ready by 11:00am. Both showed up to get them shortly after my girlfriend and I arrived at 3:00. And neither has a check ready. The skinny one sums up the situation in a nutshell:
'I wouldn't be so p****d if they hadn't told me it would be ready by 11!'

No apologies are offered. Both are still waiting when we leave.
Case 5
A blonde woman walks in with her son. She's recently quit her job, and was expecting her payout money with her last check. She did not receive that money, and she's come in to find out why... she was expecting and counting on that money to make her rent. The desk clerk tells her that she should have been notified that she would receive that money on the next check, and that the information she received was just plain wrong. The desk clerk then asks who she spoke with.
'I don't know, I don't remember the name. I just dialed the number (gives the number) and spoke to whoever.'
The desk clerk puts on a deer-in-the-headlights expression, and my girlfriend softly explains this expression to the assembled bystanders:
'That's HER number.'
Case 6
Another new hire, another lost check. However, while waiting, the assembled overheard a conversation with the desk clerk and her boss. Her boss presented the clerk with a few checks, and named the names. Case 6 was one of those named, and we all noticed, with a small bit of jealousy, that she would be in and out. However, the desk clerk does not recognize the name, and says
'I have to go back and check.'
At this point, my patience is so thin, I feel obliged to tell Case 6,
'Your check is right there!'

Others chime in,
'She has it on her desk!' 'We all just heard your name a few minutes ago!'
I am shocked and amazed at the sheer level of incompetence and lack of consideration at every turn. And then I realize... this is communism in its purest form. And these are only the cases that were talked about, and the ones I was able to witness in an hour and twenty minutes.