Sporting with Egon: Comebacks
Created | Updated Jan 24, 2010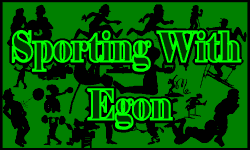 COMEBACKS
With Michael Schumacher returning to Formula 1, Justine Henin back in Grand Slam tennis, Mark McGwire back in gainful employment at the St Louis Cardinals and rumours in the Guardian speculating that Kenny Dalglish is a prospective successor to Rafael Benitez, 2010 is shaping up to be the year of the comeback in sporting terms. This got me wondering what motivates great sports people to seek out these Indian Summers, while risking the reputations they made the first time round. Will they end up like Kevin Keegan's second spell as Newcastle manager, or like Kim Clijsters at last year's US Open?
These people are all coming back for different reasons, of course, and I find it interesting to compare them.
Schumacher is back in Formula 1 having messed about on motorbikes and in amateur football since retiring as one of the most successful ever drivers. He was nearly back last season, when Ferrari lined him up as a short term replacement for the injured Felipe Massa, but a neck injury put the kibosh on that. That proposed short-term move was surprising but logical, as Ferrari still employed Schumi as a consultant, and it would have been seen as him doing his old team a favour for a few weeks.
His actual comeback, with the Mercedes team, also has some logic to it. Mercedes, who were known last year as Brawn GP, were the team Jenson Button won the world title with last year. Team principal Ross Brawn was chief mechanic at Ferrari during Schumacher's golden years. Also, the team's new owners Mercedes are probably pleased with an all-German line up, featuring Schumi and Nico Rosberg.
Schumacher has clearly missed the day-to-day involvement in racing, but risks his reputation if things don't work out. Is he a ghost of F1 past archaic compared to the likes of Button and Hamilton? Possibly, but if he does well, or even wins the title, it will merely enhance his legend.
Justine Henin's motivation is clearer. It's a cross between Kim Clijsters and Wimbledon. Clijsters made her comeback from retirement last year, and won the US Open, the first major tournament she entered after ending her exile, and becoming the first mother since Evonne Goolagong-Cawley to win a Grand Slam. Henin and Clijsters are big rivals, both former world No 1, both from Belgium, and the sight of Clijsters returning and winning seems to have re-awoken Henin's desire.
Henin's retirement was sudden and unexpected, in May 2008 while world No 1. She had won every grand Slam title except for Wimbledon, and was only a month away from a crack at her third consecutive French Open title. Recently divorced, Henin had spent her whole life playing tennis, and at 25 decided enough was enough. She had family issues to deal with – her recent divorce provided the incentive for her to reconnect with her family from whom she had grown distant during that marriage.
Having taken time to reconnect and explore a life outside tennis, she has again been captivated, and may be a more mature player for it. Before, she was playing tennis because that was what she's always done, what she was conditioned to do from a young age; but now, having spent time as a reality TV star (on a show called the 12 Labours of Justine Henin), TV presenter and manager of her own tennis academy, she is playing tennis because she wants to. And just as that seems to be enough for Clijsters, so it may energise Henin and she may even finally win Wimbledon. And, if nothing else, at least the best shot in tennis is back, that divine Flemish backhand. And for that I am truly grateful.
While Henin and Schumacher left their sports as legends, another comeback this year will see retired Baseball player Mark McGwire emerge from the tatters of his own reputation to take the role of Batting coach for his old club, the St Louis Cardinals.
The Cardinals were the club where MvGwire made himself a legend, breaking Roger Maris' single-season Home Run record in a battle with Chicago Cubs' Sammy Sosa which captivated all baseball fans during the 1998 season. That was the first season I watched baseball, and was a large reason for my first falling in love with the sport. But the whole thing was built on a lie. Both Sosa and McGwire were taking steroids, performance enhancing drugs. McGwire's self-serving semi-apology on his appointment as Cards batting coach claimed that he would have broken the record anyway. This is preposterous. McGwire claimed he took Steroids "only to stay fit" and claimed that "a needle never hit a home run". The germ of truth is there – steroids do not improve hand-eye co-ordination. But they do enable people to stay fit (meaning McGwire was on the field in more games, thus had more chances to hit homers) and they help build muscle and strength, allowing him to hit the ball harder and therefore making more of his shots into Home Runs. He's a cheat. And he's back. Cards coach Tony la Russa and the club's fans have welcomed his expertise and know-how, but I hope they don't forget that his greatest spell as a player was as a result of using performance-enhancing drugs.
So these three successful sportspeople are all back for different reasons – boredom, renewed desire, and a shot at redemption. We'll have to wait and see what success they achieve, but my money is on Henin achieving the most – at the time of writing she has made it into the quarter-final of the Australian Open, and looks to have a relatively benign route to the final. Whether she can achieve what Clijsters did and win her first major tournament after returning, we'll have to wait another week to see, but I'm really looking forward to her attempt to finally win Wimbledon – if she does that, crowning the comeback by winning the only Slam she is missing, it would surely be the greatest comeback ever. But let's not get ahead of ourselves.