The Shrewsbury Shuffle - a pootle and a pint.
Created | Updated Nov 13, 2009

The summer is over, school is back in session, and I think it's high time for a meet. After all, I've been living here over a year and I've been promising Bagpuss a Shrewsbury tour since May.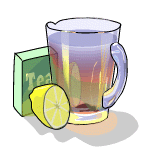 So, when?

We're meeting at one o'clock outside the railway station on Saturday November the 21st.

What's the plan?
The daytime

Shrewsbury is a beautiful town, full of wonderful old buildings, winding passages, and superb pubs. I suggest a leisurely meander around the town. I'll show you some of my favourite places and the loveliest ways to see them. We can visit the museum, art galleries, churches, anything you think you'd like. If you let me know in advance I can do some research and get them in the tour, which will be loosely based on my Entry here. Hey, I may as well get some use out of it!

The nighttime

If there's one thing that Shrewsbury is good at, it's pubs. And not just any old pubs; here you have to decide which ones to leave out, not the ones to include. There are a lot to choose from and I promise to take to you to the very finest ale houses in the town.

How Do I Get There?
Cars

Shrewsbury is wonderfully easy to get to. If you're coming by car, head down the M54 until it turns into the A5, and then continue along it until you hit a roundabout. There, follow the signs into town. Parking isn't cheap but at least there is a decent multi-storey. Ask if you want details.

Trains

By far my preferred method, Shrewsbury is a hub of local train services. Please check before you travel, but there are usually at least two trains an hour from Birmingham New Street, and the train station is on the edge of the town centre.

Where Shall I Stay?

Shrewsbury is full of small hotels. However, being a resident, I'm afraid I have no experience of staying in any of them (except the honeymoon suite at the Mytton and Mermaid, but I doubt that's what you're after). There seems to be a half-decent search engine here. Try to use the 'Accommodation Search' rather then the Quick search as it doesn't appear to work. Shrewsbury is a small town and as long as you search in the town centre most will be easy staggering distance, or a not too expensive taxi.


For those of you that I know personally, I do have a limited amount of floor space, but I will have to limit this to people I already know and on a first-come, first-served basis. Please don't be offended if I say no, and please don't turn up without a bed and hope I'll put you up - I won't!

Who Is Coming?

So far we potentially have:


Where Do I Sign Up?

Right at the bottom of this page!

Anything else?

As usual, make sure you read the meet guidelines. Some of you may be travelling from afar, so do make sure you know how to get home or arrange accommodation. The evening session will be based in various pubs, and as such will mean you have to be over 18 for this portion of the meet. Under 18s are welcome before this time, however (as long as your parents know where you are and are happy with you attending).


As I can't promise to rustle up perfect weather, pack your waterproofs.


I look forward to seeing you!