The Vice's Advice
Created | Updated Sep 7, 2017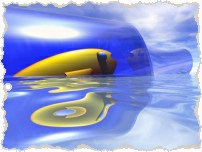 Welcome to the third edition of the Vice's Advice, and
this issue is one especially devoted to smileys.
First of all, I would like to finally lay rest to the
rumours that since the BBC "Take Over" of h2g2, all smileys
will be removed. This is not true - the art team are
currently at work in re-designing smileys to make them
comply with the BBC logo you can see on the top left. As
the "B" "B" "C" are all square letters, from now on, this
is the shape of the h2g2 Smileys:



The BBC will have its own smiley, and be known as "BBC of
Borg"

Health
One thing that the Presidential Team has noticed is that
the health of the smileys is decreasing rapidly. Their diet
of fast food such as
burgers, chocolate,

doughnuts, hot dogs

and popcorn


is leaving them sick

, ill
and in some cases is even fatal!
This could be the face of the smileys of the future:

So, what is the solution? What can be done before all
smileys become fat

, or even
worse, result in bruising
, injury

and death?
The Solution
Luckily we, your Presidential Team, care about smiley
wellfare. That is why we have created the NHS - Nurse h2g2 Smileys - and
have employed a team of professionals to
look after the smileys. Yes, you can now see

doctors and nurses


around to keep the smileys fit and healthy.
Diet
We also plan to introduce a healthier diet for smileys,
one which includes fruit and veg and a healthier selection of drinks than booze, including tea, orange juice and water.
| | |
| --- | --- |
| | Fruit |
| | Vegetables |
| | Tea |
| | Orange Juice |
| | Water |
Sport
We also encourage them to take up sport. Here are a few examples of smileys that follow the Peregrin Plan to a healthier and fitter life:
| | |
| --- | --- |
| | Weightlifting |
| | Advanced Weightlifting |
| | Yoga |
| | Skydiving |
| | Cycling |
Yes, we can promise to make all smileys big and strong!