News From New Zealand
Created | Updated Jun 22, 2003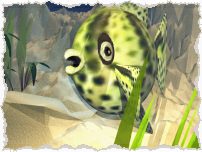 It's that time of year again.
The time when, as the sun's daily arc slides further down the northern sky, I begin checking out the temperatures on the other side of the world. Yep, as autumn begins to make its presence felt with leaf-clogged drains and spoutings, I once again begin to experience temperature envy. Ours will drop away while in the northern lands they will rise. But it's only early days at the moment as the Indian summer lingers like the last person to leave a party. There is still warmth in the air and the temperatures are still being counted as 20-somethings.
That pleases me, as does the present, 15 degrees and rain situation in London. They're seven weeks out from the first day of summer. When we were at the same stage (October 6) last year the temperature in Napier was 21 and sunny. And here and now, as I write this seven weeks out from the June 1 start of our winter, it is 22 degrees and sunny. When they were seven weeks out from their first day of winter it was 14 and raining. Only Rome managed to sneak into the 20s. ...and it was raining.
See how pathetic I am? It's schoolboy stuff. It's the 'ours is better than yours' syndrome but I can't help it. It's my defence system against the imminent winter.
I'm not a big fan of the crisp months, although I'm lucky because I don't really feel the cold. It's nothing to do with having a thick skin or blood like treacle ... I think a few years labouring, some of it outside in mid-winter, and riding motorcycles all year-round for a couple of decades acclimatised the old system. But through my silly temperature comparison games, and midwinter joy at noting that while it may be 26 in summertime London it's cloudy, I get through.
We are lucky, no doubt about that. During the heatwave of January we could make a decision to head for the beach and be there within 10 minutes. And that was with a stop for ice creams on the way. No traffic jams, no problems.
Not even the filthy big grey scabby stingray I stepped on during an afternoon at Westshore could ruin that lifestyle luxury. Odd things stingrays. The brute I disturbed was lying in mere ankle-deep water like an aquatic version of Quasimodo... great scarred hump and two dark little eyes peering at me. At first I thought it was a rock... until I stepped on it and it thrashed sideways. After I saw what it was I produced the classic 'get out of the water!' scene from Jaws except my insistence that my daughter and grandson leave the water 'very quickly' was brilliantly ill-conceived.
I herded them out... straight into the arms (make that flapping wings) of the critter. They dashed by within barb distance and we all watched as it drifted south along the shallows, scattering bathers like a flatulent man in a lift. Nerve-soothing drinks were required on the voyage home.
There was the midsummer madness of building Archie, a little raft with a sail, which the grandson and I launched in a howling westerly. It overturned just seconds after being set free. A month later Archie 2 also capsized... but in late February Archie 3 and 4 (we covered our design bets) drifted far over the horizon.
There was the laughter and saturation while swimming and fishing at Raglan, and chasing the big crabs that hung out around the rock pools south of the Raglan sandbar. And the other bar of course. We visited them all, and oh how I chased that fizzy cold prey that hung around the tables.
There was the Mission Concert madness, the 1930s-style fun of Art Deco Weekend, the warm days we managed to lose at a river, a beach, a cricket one-dayer or a winery... and of course there was the Great Long Lunch. It was like a scene from a Peter Greenaway film - the genteel string quartet, the speckled shade from the Norfolk pines and a table so long I was sure I could see the curvature of the earth... although that was late in the day after Andy had returned with a few chilled Chardonnays.
These will remain warm memories for cold winter nights and, as a bonus, I now have about five months to plot and plan the summer foolishness of 2001-2002.