News From New Zealand
Created | Updated Jun 22, 2003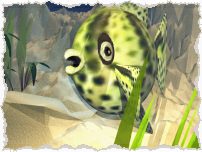 Women on top
Women are running New Zealand but men thought up the whole idea so they could get down to the pub, Britons have been told.
British newspaper The Daily Telegraph last week noted that when Dame Silvia Cartwright takes over as Governor-General, she would complete a historic hat-trick for New Zealand.
'All three top constitutional positions below the Queen, who is head of state, are now held by women.'

the newspaper said.
'Between them, Dame Silvia, Helen Clark, the prime minister, and Sian Elias, the Chief Justice, control almost all the levers of constitutional power in New Zealand.

'The leader of the opposition, the attorney-general and the new mayor of Auckland, the country's largest city, are also women, challenging popular perceptions of New Zealand as a largely masculine culture.'
A New Zealander was moved to send an explanatory letter to the editor of Britain's biggest-selling broadsheet.
'Sir - as a New Zealander, I am amazed that you should be surprised that New Zealand is now run by women (report, March 22). Every New Zealand male's ideal is to be able to slope off to the pub while the women do all the work.

'When we gave votes to women in 1893 we knew what we were doing.'

Chris Jones, London, SE 11.
I always suspected as much!... ed.