USS Nuge
Created | Updated Nov 22, 2015
The Flagship of the Clique

The USS Nuge is the Clique Flagship, origionally launched with the intention that it be used on the REBEL starship, the "SS Sorryaboutthenamebuticouldn'tthinkofanythingbetter", which challenged the Clique Orbital One Station recently.
The REBEL ship
The REBEL ship is at http://www.bbc.co.uk/dna/h2g2/brunel/A3752002, and the two will be closely linked, one having an influence on the other. All stations must be attended, so if on the bridge, someone orders a missile to be launched, they must either go to the weapons station themselves or post the order there for someone to follow.
Hierarchy
If this is read here, then it should be known that ranks are being assigned to all Clique and REBEL members, and that the ranks will be shown as follows:

Captain:






Commander:





Lieutenant:




Lieutenant JG:



Ensign:



Crewman:


Cadet:



Your rank will be assigned shortly at the Headquarters.
The Ship
the ship itself is a large ridged oval with 2 FTL nacelles to the sides. There is a nacelle pylon coming from each side of the flat side of the oval (The "bottom") and one coming off each side of a "spine" which runs along the ridge of the aft half of the ship. This is seperable, as is the fore half of the ship, and each section is capable of FTL travel, though they need to be joined to reach their maximum speed.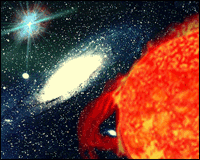 Protocol


Protocol requires you sign on to the duty roster below.

Name:
Rank: