Reply to a Poem of Self-pitying Woe
Created | Updated Jan 26, 2006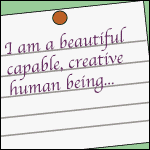 It is amazing what you can find scattered around h2g2, especially incorrectly put forward to Peer Review or AWW.
One such offering was rebuffed in style... using verse. First we present the original, mournful and quite appealing in a way and only edited by changing it from upper to lower case to ease your eyes. Then the reply, somewhat tart in content but flowing in style. Enjoy!
Here I sit all alone

Im so lonely it makes me moan

Theres nobody there to really care

N nobody to give me a loving stare

Yet life goes on

And I still look on

To the time in my life

When I have no strife

Just somewhere special

For my heart to nestle

Thats all I ask

Seems such a task

But heres to the day when Im freed of this pain

And find a place for my heart to remain
~~~~~~~~~~~~~~~~~~~~~~~

I read your poem

I felt your pain

That poem is painful

Don't do it again

If you're looking for love

Don't ask for our pity

Get out on the town

try to make yourself pretty

Build up the courage

to talk to a girl

Don't broadcast this tripe, man

you're making me hurl.

Ask how she's doing

Say she looks nice

Ask for a dance then,

But don't ask her twice

Pretend that you're moody

or a little bit bad

But a real major turn off

is 'Oh, I'm so sad'

I don't want to be nasty

but this isn't the place

to search for a girly

to sit on your face

Go to a date site

That's why they exist

H2's here for writers

A point that you missed

It's here for discussion

It's here for fun

It's not where you look

for that special someone

So please don't come telling

You're down on your luck

Get a grip on yourself man

and just SUCK IT UP!