Elian Gonzalez part 2
Created | Updated Jun 21, 2003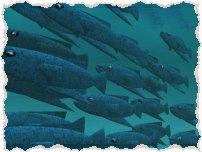 You may remember from long ago, the story of a boy who was picked up by a fisherman at sea, who had been travelling to the U.S. Here is his sequel.
In March and April, as protesters outside the boy's home grew and grew,
tensions also grew. U.S. Attorney General Janet Reno was getting
more and more worried. Something had to be done. The father of the boy flew
into the U.S., in hopes he would immediately get his son.
He was wrong. He did not get his son, for the boy's relatives, who were
keeping him at the time, decided not to give up. They so much as recorded
a video of the boy exclaiming that he loves America and doesn't want to go
back to Cuba. The father of the boy was infuriated that the boy had been so
manipulated!
But Janet Reno came up with a plan. One morning in April, government
agents seized the boy from his relatives' home in Miami. He was taken to
Washington D.C. and was kept in an Air Force base with his father.
He is still with his father in the U.S., while the Miami relatives file an appeal.