The h2g2 Poem
Created | Updated Aug 12, 2004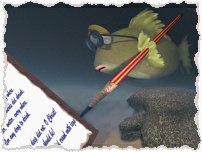 Alcohol
Drink, drink,

coursing through my blood,

I need more of that wonderful stuff.

Fruity, creamy and frothy ale,

going down and mixing round,

as I go sliding down and down.


Hazy, hazy,

the mind is crazy,

crazy for one more drink,

as I sink under the fog,

this smog of mind numbing booze,

as I lie thrashing round and round.


Alcohol,

pouring into vein,

as I lie in no pain and,

feel so strange and hear,

the laughs and feel the tears,

that still flow without a sound.